Norfolk is home to six blue flag beaches, making it one of England's top beach destinations. Blue flag beaches are distinguished by their water quality, environmental upkeep and education, facilities and safety standards. Norfolk makes for a great day out on the beach in a beautiful setting.
In Norfolk, you'll discover a stunning coastline with cliff drops and dramatic sunsets, as well as white sand beaches and pinewoods. With over 90 miles of breathtaking beaches, nature lovers of all ages will find something to enjoy along the historic coastline. Here is a list of the top ten most amazing beaches in Norfolk to help you get started.
Holkham Bay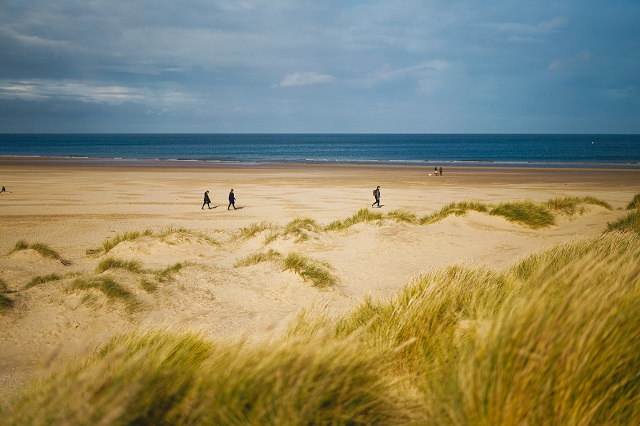 Photo by Phil Hearing on Unsplash
Holkham Bay is most famous as the backdrop to the Gwyneth Paltrow movie Shakespeare in Love. There is so much more to this beach than its Hollywood connections. Holkham Bay has been voted the best beach in the UK.
From the car park managed by Holkham Bay estate, a pleasant walk through the pine forest will bring you out onto the vast expanse of sand. The beach is enormous and completely unspoilt. Holkham Bay is best for white sand, long walks, and dune jumping.
Horsey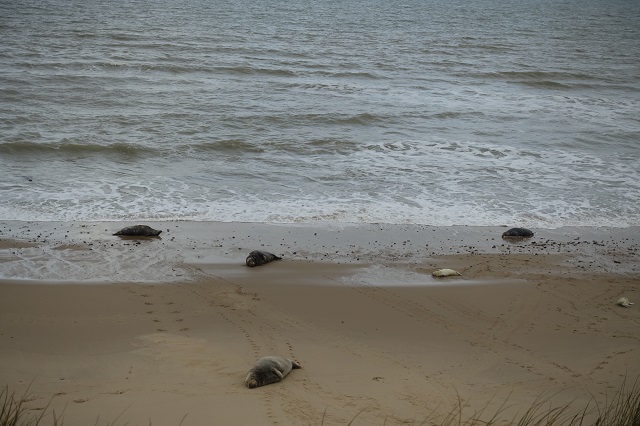 Located on the eastern coast of the county is the hideaway beach of Horsey. This beach offers peace, as well as the possibility of having the beach to yourself. Despite its remoteness, Horsey is accessible via a small track. It's great for spotting seals and experiencing quiet. You will often find them basking in the sun on the shore.
Wells-Next-The-Sea
Wells is the epitome of picturesque English Seaside. Over 200 colourful beach huts run along the sand and are backdropped by a pine forest. Sweeping expanses of sand go on for miles, and at low tide, it is possible to walk almost a mile out towards the Sea. The tide does come in quickly, but not to worry. There is a hooter to tell you when it's time to head back to shore.
For extra peace of mind, there is a lifeguard on duty. Although it is a bit of a distance, you can walk back to town and grab a snack at the beach cafe, but for the ultimate seaside experience, we recommend taking the little train that runs from the beach to town—best for families and young children.
Hunstanton
Hunstanton offers a little something for everyone. Located at the mouth of The Wash, the water here is calm and shallow. You will often see kitesurfers out on the water. The beach boasts shallow salty rock pools where you can take the kids crabbing, but best of all, it retains the feel of a Victorian seaside resort.
Hunstanton faces West and is backed by layer cake cliffs. The perfect spot for dramatic scenery at sunset.
Mundesley Beach
Hailed as one of Norfolks finest beaches, Mundesley has a long stretch of sand backed by a promenade of colourful beach huts. It boasts all of the amenities and charm of a traditional seaside resort and is family-friendly.
The golden sand can be pretty narrow when the tide is entirely in, but it is child friendly and an excellent beach for paddling and swimming. Beautiful clifftop gardens back the beach, and you can even find the world's smallest maritime museum. Mundesley is best for swimming, surfing and families.
Sheringham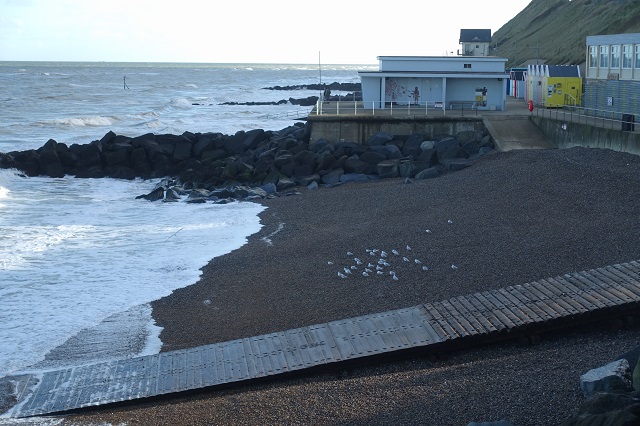 The blue flag Sheringham beach is a sight to behold. A long sand and shingle beach that is perfect for families. Two teams of RNLI lifeguards are on duty at Sheringham during the summer months for added safety.
When the tide is out, the beach is large, and there are lots of rock pools you can explore with your little ones to discover all manner of miniature marine life. The dramatic cliff backdrop is adorned with Seaview restaurants.
Dogs are only permitted on a small section of the beach during the summer season.
Cromer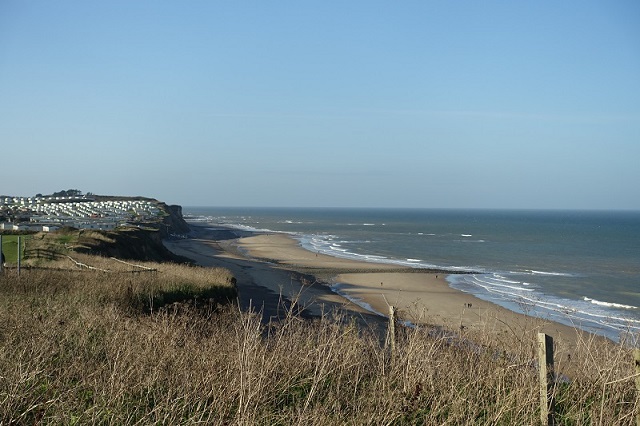 Cromer beach is one of the jewels in the Norfolk crown. A traditional Victorian resort serves as the backdrop to this impressive expanse of beautiful coastline. The buildings are predominantly Victorian, but Cromer has seen rapid expansion in the last fifty years.
The beach is popular for families for swimming, sandcastles, rock pools and watersports. There is a Victorian pier and pavilion theatre. Surfing is popular at Cromer, nearest to the pier end of the beach.
Access to the beach is via a steep cliffside path and may not be the most accessible for everyone—best for watersports and atmosphere.
Brancaster Beach
Brancaster beach is a part of the Brancaster estate, which is now owned by the national trust. It has been declared an area of outstanding natural beauty, and it's not difficult to see why. With an expansive stretch of flat, golden, unspoilt sand, Brancaster is a year-round family favourite.
Brancaster is a popular spot for watersports such as windsurfing and sand buggies. There are some facilities here, including a kiosk, but the showstopper of Brancaster is the shipwreck of the SS Vina. At low tide, the wreck becomes visible.
Brancaster is best for dogs and is rated as the most dog-friendly beach in Norfolk.
Winterton on Sea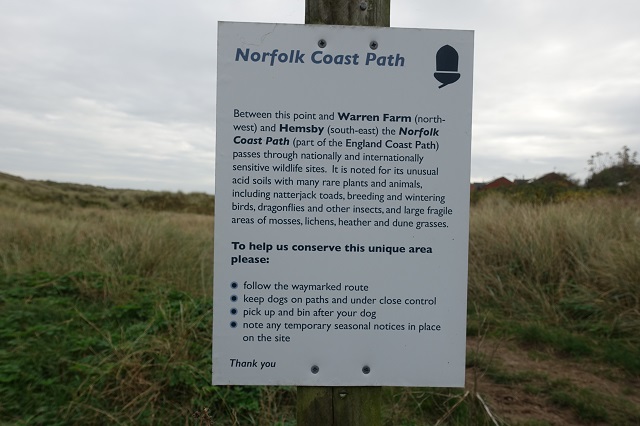 Winterton on Sea is all about sand and more sand. The finest dunes in Norfolk back the vast expanse of fine golden beach. Winterton is only a short distance from Great Yarmouth but is usually quiet in comparison. The sheer size of the beach means that even at its busiest, the beach never feels overpopulated.
Winterton is a haven for wildlife, and overwintering birds can be spotted breeding here. As an area of outstanding natural beauty, Winterton is best for nature lovers seeking peace.
Sea Palling Beach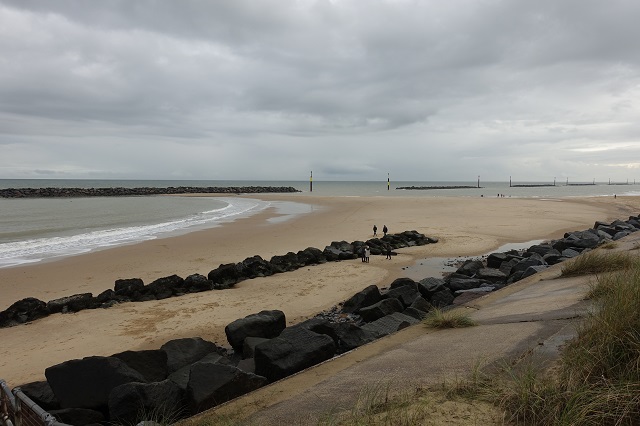 Last on our list is Sea Palling. This blue flag beach is renowned for its pristine waters. Sea Palling is popular with families and tourists and is great for building sandcastles and sea bathing. There are lots of facilities on offer here including toilets, a pub, a fresh fish stall, cafe's and amusements.
Norfolk has over 90 miles of coastline (93) when the tide is out. It is home to some of the most spectacular areas of coastal beauty in all of the UK. No matter which beach you land on in Norfolk, you won't be disappointed.
All photos by GBC unless otherwise stated.