Rhins of Galloway
 The most southerly of all Scotland's sea lochs, Loch Ryan sits on the border between Galloway and South Ayrshire. As it cuts inland from the Atlantic Ocean, it helps to form the peninsula known as the Rhins of Galloway, and also acts as an important natural harbour that has long been important for the shipping and fishing industries. The south side of the loch is home to Stranraer – a small town known for its ferry ports that connect Scotland with Ireland.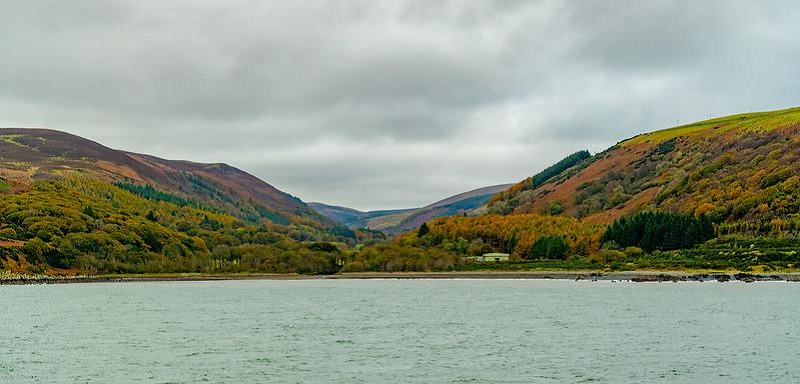 Loch Ryan itself is a haven for wildlife, with a mosaic of habitats knitted together to create an area that supports a wide range of species. The loch is about 8 miles long and 3 miles wide, making it large enough to offer many points of interest along its shores. There is a functioning lighthouse on the northern shore and on a clear day there can be great views out towards the island of Ailsa Craig. The loch provides several beaches and bays from which walks can be had, as well as forested areas further inland. Wildlife can be spotted in both these regions and Loch Ryan is therefore a perfect destination for visitors looking to find some of Scotland's native species.
Nutty Residents
One of the more charismatic species to be found around Loch Ryan is also an animal that is incredible popular throughout Scotland. The Red Squirrel is the United Kingdom's only native squirrel species and can be found in both coniferous and deciduous woodland. It is less active in winter, opting to ride out periods of colder weather by constructing nests out of twigs, known as dreys. In the spring and summer, however, Red Squirrels are often seen out and about, leaping between trees or gathering nuts. This is generally their preferred food but they will also feed on seeds, berries and young shoots.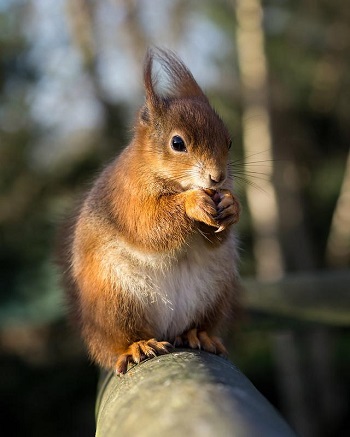 The Red Squirrel has suffered in recent years throughout the British Isles, and is now absent in many parts. The reason for their decline is primarily the introduction of the Grey Squirrel from North America. This species is larger and more dominant than the Red Squirrel and spreads a disease called squirrelpox. This can often be fatal for the reds, while the greys are not affected by it. Despite this, Scotland remains a stronghold for the species and is one of the best places to see them in the UK. Various conservation activities are in place to ensure its survival and the area  surrounding Loch Ryan can be a great place to see the species. Top tip for spotting Red Squirrels at Loch Ryan: choose a walk that passes through quiet regions of pine forest.
Coastal Highlights
Along with its squirrels, Loch Ryan is one of the best places in Scotland for birdwatching. Many rare species can be found here throughout the seasons, along with some of the country's more common sights. The region is home to nationally important populations of some bird species such as Eider Ducks. These birds congregate on the loch towards the end of summer, sometimes appearing in flocks of over 1,000 birds. The best place to see the Eider Ducks on the loch is Wig Bay – a popular site among birdwatchers where there will also be chances to see cormorants, shelducks and ringed plovers.
Further north on Loch Ryan, the coastal landscape rises up to form tall cliffs near Lady Bay. These areas are great for spotting breeding fulmars during the summer season, along with other species of seabird such as razorbills. Gannets can be seen fishing out over the loch and the scrubby areas surrounding the cliffs are popular among Stonechats. The beach at Lady Bay can also be good for finding life among the rockpools at low tide. Creatures to look out for include starfish, sea anemones, crabs and small fish. A huge diversity of other species visit Loch Ryan and depending on your luck there will sometimes be opportunities to sea seals, porpoises and even Minke Whales. Few places can boast such a variety of habitats and wildlife in one area, and this makes Loch Ryan a fantastic place to visit.