Secrets of the South-West
South-west Scotland is sometimes overlooked as a wildlife destination, certainly when compared to more northerly regions. However, a brief look at what the south-west has to offer might have you wondering why this is. Dumfries and Galloway is one of Scotland's largest council areas and encompasses part of the Southern Uplands, with gorgeous areas of undulating countryside that is rich in native habitat. The northern Solway Coast – in the south of Dumfries and Galloway – looks out across the water towards the border between England and Scotland.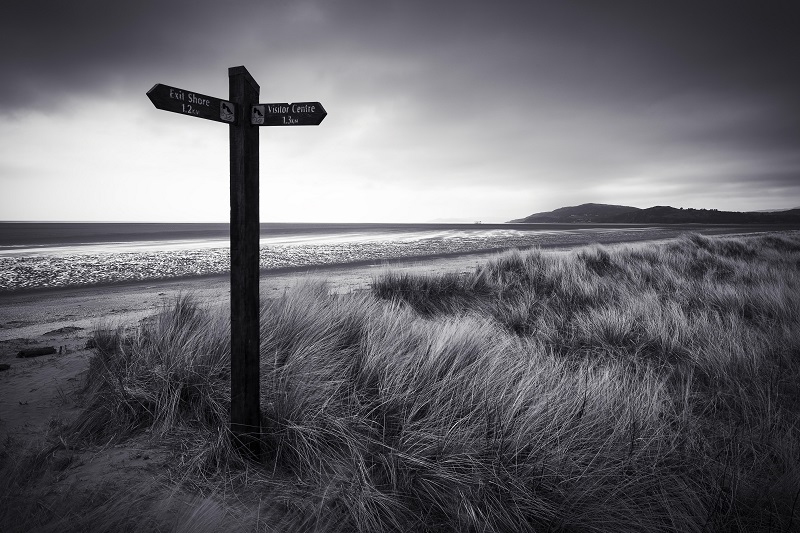 Situated here is Mersehead RSPB Reserve, an area of land characterised by extensive regions of wetland, sandflats, woodland and saltmarsh. The reserve is maintained as a working farm and provides visitors with scenic coastal views, as well as fabulous opportunities to see wildlife. Many species are present on the reserve throughout the year, so you can be guaranteed interesting encounters no matter what season you are visiting in. For the full experience, be sure to make use of the reserve's many facilities, such as the nature trails, bird hides and the visitor centre.
An Elusive Inhabitant
Despite being a highly secretive creature, one species at RSPB Mersehead is a real highlight to watch out for. The European Otter is a semi-aquatic mammal that has endured a chequered history in the United Kingdom. Having declined severely in the 20th century due to poor pesticide use, the population has since rebounded and otters are once again common throughout the British Isles. It still takes a combination of patience and luck to spot one of these animals, but it can be a real treat when the moment comes.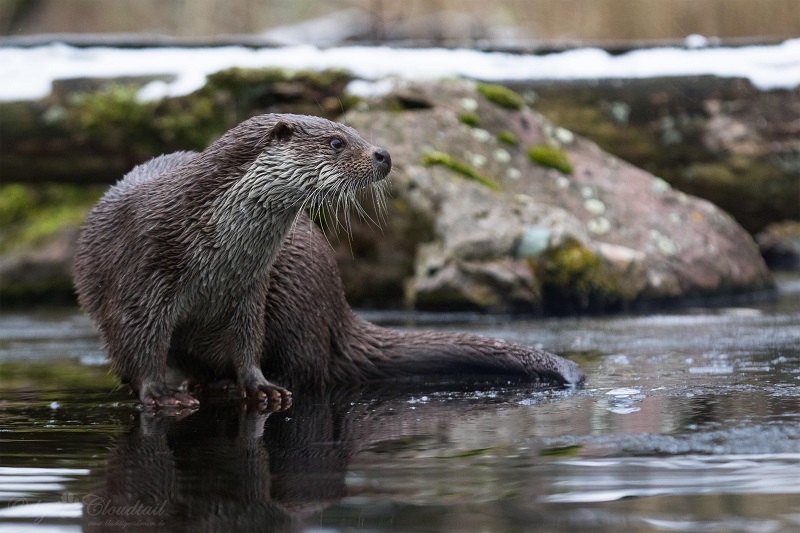 Otters are at home in both freshwater and saltwater habitats, although they are generally seen more often around the coast. Dawn and dusk are when they are most active, so planning walks around these times of day will increase your chances of seeing them. Otters feed largely on fish, although they will also hunt for crabs and sea urchins in coastal areas. Finding the bones or shells from these creatures left on rocks is one of the best signs that otters have been in the area.
Although shy creatures, it is possible to get quite close to otters. Often they will be seen fishing in shallow waters or secluded streams and they will usually not pay too much attention to people who remain still and quiet. Top tip for seeing otters at RSPB Mersehead: visit early or late in the day and bring binoculars.
Birds Aplenty
While rare sightings of otters can be wonderful, so too can encounters with some of the reserve's more abundant species. In spring and summer, Lapwings, Curlews and Snipe can all be seen making the most of the diverse wetland habitats, as well as a host of waders and other seabirds. At the same time, the reserve's meadows will be bursting with flowers and butterflies, and the skies will be ringing with the melodic calls of nesting skylarks.
In the evening, the hoots of Barn Owls might echo across the reserve. These birds of prey are most common during Summer, at which time they will be raising chicks and eager to find as much food as they can. Keep an eye out for ghostly shapes gliding across the landscape at dusk, especially near areas of grassland, as these will most likely be Barn Owls hunting.
Birdlife is not all there is to see, other notable species present on the reserve are badgers, Roe Deer and the very rare Natterjack Toad. These toads are only found in a handful of areas in Scotland and prefer to live and breed in shallow pools among sand dunes. On still evenings during the summer, you might be lucky enough to hear Natterjacks singing to each other in an effort to attract mates. Their croaks can be surprisingly loud and are sometimes heard up to a mile away. These are just a few highlights that might await a visit to RSPB Mersehead – a reserve that truly punches above its weight in terms of wildlife encounters.