Hornsea is a quaint coastal Yorkshire town with a history steeped in Victorian tourism. But the area has been lived in for centuries, and there's plenty to do here that will keep the whole family occupied. If you're looking for a town with a vast unspoiled beach that doesn't attract the same level of tourists each Summer as other hotspots like Whitby and Scarborough, Hornsea is the perfect place to go.
The historic town has plenty of old buildings to admire, as well as pubs and cafes where you can have some classic British seaside food like fish and chips.
History
The area has been inhabited dating back to prehistoric times. There is evidence of Neolithic human activity and Bronze Age settlements around Hornsea, including an Anglo-Saxon burial ground. It featured in the Domesday Book as Hornesse.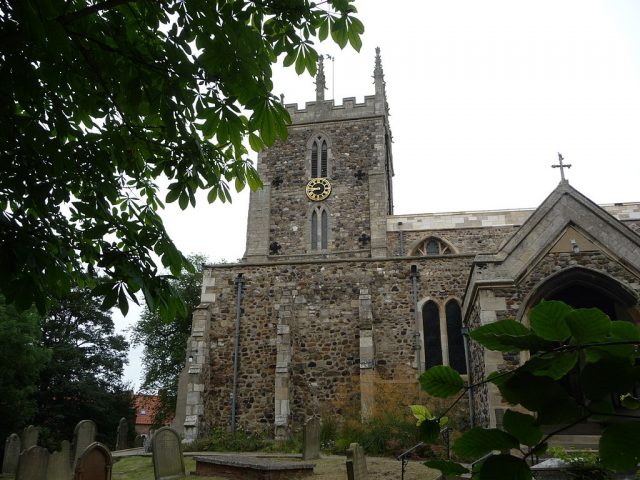 There is a 13th century church in Hornsea, dedicated to Saint Nicholas. Although it has seen structural restorations and upgrades across the centuries, it's a lovely example of gothic architecture. There are memorials and an effigy that date back to the 13th century, and other evidence of Hornsea medieval town–including a market cross.
Hornsea was a market town during the medieval era that relied upon fishing and its port for regular trading. There were 271 tax payers recorded in Hornsea during 1377. A Tudor-era pier was constructed in the 16th century, costing the crown £3000. However, it has now been lost in the sea.
In 1801, the population was 533, and this doubled to 1005 in 1841. Hornsea still has plenty of buildings dating from this period, primarily constructed from cobbles and brick. It is full of listed buildings, including The Old Hall, which is in Hornsea Market Place–built in the 17th century of brick on cobble foundations.
Victorian Tourism Boom
During the Victorian era, it became popular knowledge that salt water was good for the body and mind, and thus the British seaside town was born. Hornsea did not differ from many seaside coastal towns that suddenly became a popular attraction to tourists. With its golden beach and unspoiled location, tourists quickly flocked to the area.
Attractions were built, such as bathing machines where people could change into swimming clothes on the beach, horse races, and a chalybeate spring near a nearby lake where people could bathe. A large hotel, the Marine Hotel, went up in the 1830s to house the flocks of city residents who came during the summer months.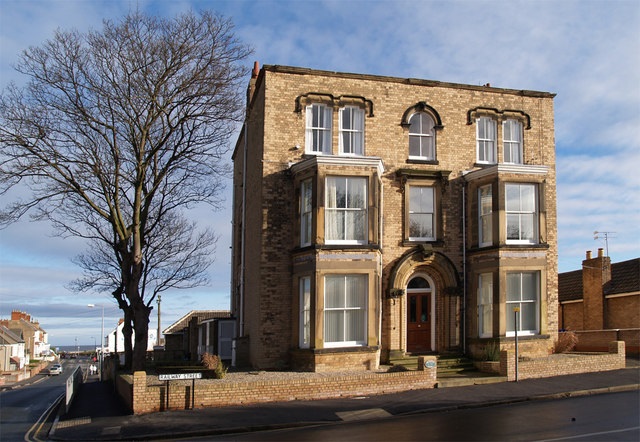 A railway line was built connected to Hornsea to Hull, bringing even more tourists to the area. Improved roads were laid down to give people better access to the sea, and houses were built for the upper class who liked to visit. One of these houses was Brampton House, built in 1872-1873 and still standing today.
Over the years, the Marine Hotel was amended in 1874 and 1900, with gardens getting added and another hotel (the Imperial Hydro Hotel) being built on the main Esplanade, it has since been demolished.
They built a pier in 1880 which stretched 327 metres. However, it didn't last long as a ship crashed into it within a year and shortened it by almost 100 metres. It was sold for demolition by 1897, and the entrance building functioned as an amusement arcade until the 1920s. By 1901, the population was 2381.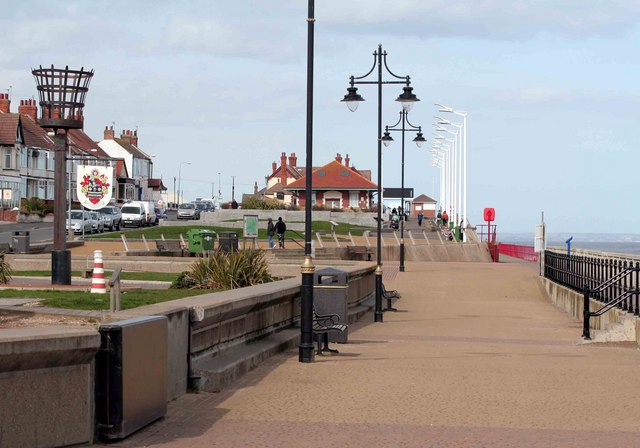 Town Attractions
There are several attractions to visit in Hornsea, including Bettison's Folly. This is also called Bettison's Tower, and the Forgotten Folly. It was constructed in the 19th century by William Bettison, and is a tower that originally functioned as a lookout spot for Bettison's servant so he could see his master coming back from work and ensure dinner was served when he walked into the house. However, the tower also acted as an air raid look-out point in the Second World War. While you can't go up to it, you can go and admire it.
There's also Hornsea Museum, if you want to get a peek into old village life in the 18th century farmhouses of the town. They have rooms dating back to the 1880s full of village crafts and local history, showing how Hornsea revolved around farming. Other buildings include a Victorian schoolroom, and a doctor's surgery.
Blue Flag Beach
Hornsea has a Blue Flag beach wrapping along its coastline, meaning that it's been recognised for its facilities, and clean unspoiled sands. Even though the Victorian tourism boom didn't last forever, the town itself is still a lovely place to visit and reminisce over old British seaside communities.
The beach itself is primarily shingle and golden sands, providing people with the perfect seaside experience. It's also the beginning of a popular walking or cycling trail called the Trans Pennine Trail.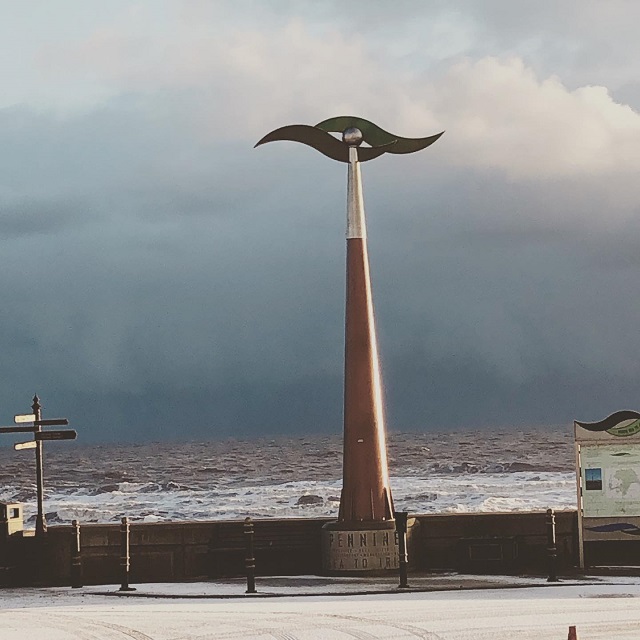 There's a promenade accompanying the entire length of the seafront in Hornsea, where people can admire gardens, park, and look at the old wooden breakwaters. It's a prime spot for birdwatching, wading, swimming, bathing, and wind surfing. Since it's not one of the main tourism towns on the Yorkshire coast, Hornsea is a perfect place if you're looking for a quiet day at the beach. There are also plenty of shops and cafes to get food and drink.
A Vanishing Coastline
Like the rest of the towns on the Yorkshire coast, Hornsea is susceptible to ongoing coastal erosion. Since the actual rock is made up of boulder clay and chalk. Previously, the coastal erosion was measured at being around 3.7 metres every year during the 16th century, down to 1.8 metres a year in the 19th century.
In the sea there are the remains of a submarine forest containing oak, willow, and alder trees and old fossils have been found in the location too–including that of the Eurasian cave lion, woolly mammoth, and red deer. The cave lion became extinct around 13,000 years ago.
Hornsea is a perfect place for a day out and a walk along the beach. There are lots of other sights to see in this old Victorian town that has plenty of history. Whether it's nature or history you're into, Hornsea won't disappoint!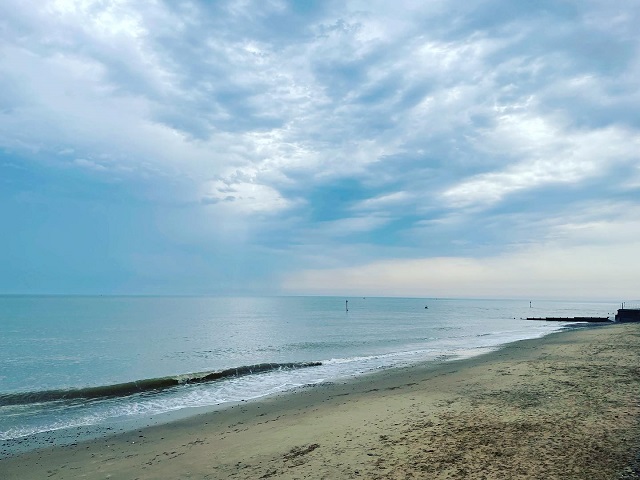 Cover photo  courtesy Hornsea and District Community News FB page