New Kid on the Block
Black Devon Wetlands is one of Scotland's newest nature reserves, having only been up and running for a few years. Despite this, there is no need to worry about the reserve needing time to attract wildlife, as the area was already made up of diverse regions of habitat before receiving its reserve status. Situated just south of Alloa, Black Devon Wetlands lies at the mouth of the River Forth, where the body of water concludes its long journey from the mountainous Trossachs, eventually merging with the North Sea.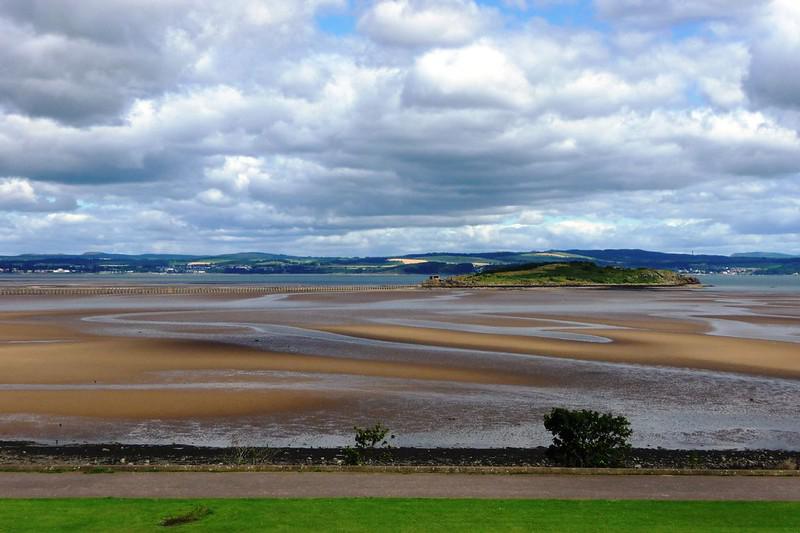 This mixture of freshwater habitats and coastal biomes makes the reserve a great place to spot wildlife and the area is popular among birds, insects and amphibians. The RSPB – who own the reserve – have already done much to improve the quality of the grasslands, wetlands and reedbeds, and more conservation efforts are planned for the future. This makes Black Devon Wetlands an exciting place for species regeneration. There is a well-maintained nature trail and a special viewing area where visitors can get views across the whole reserve, allowing a chance to take in the beautiful scenery. On top of this, the reserve lies extremely close to areas which have been identified as being sites with special ecological importance, due to the wildlife they host.
Aerial Scavengers
One species you might catch a glimpse of on a visit to Black Devon Wetlands is the Red Kite. While not famous for being a coastal species, there is a feeding station for Red Kites not far from the reserve and the birds can sometimes be seen drifting across the grasslands in search of food. The Red Kite in Scotland represents a rare example of a conservation success story. King James II famously stated in the 15th century that Red Kites should be "killed wherever possible" due to the belief that they were vermin. The species suffered greatly as a result, eventually disappearing entirely from Scotland's skies. Happily, since then many efforts have been made to reintroduce the Red Kite to its former range and the population has recovered even better than predicted.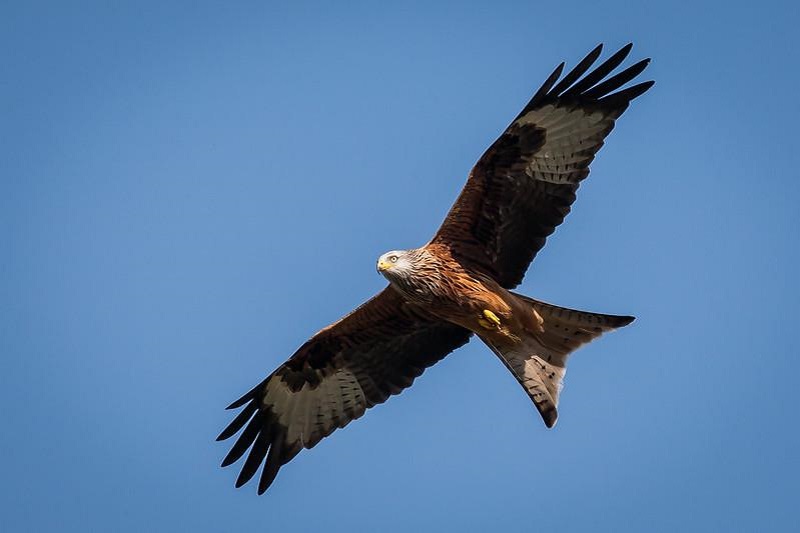 The species is regularly sighted across much of central Scotland nowadays, with Black Devon Wetlands included. An elegant flier, the Red Kite can be a treat to watch in the sky as it floats on the wind in search of prey. The species is primarily a scavenger and likes to feed on the carcasses of dead animals such as sheep or rabbits. It will also hunt as well, usually preying on small mammal species such as voles. Top tip for spotting Red Kites at Black Devon Wetlands: listen out for their 'mewing' calls.
Ideal for Birdwatchers
Along with its Red Kites, Black Devon Wetlands has many other wildlife sights on offer. The reserve is particularly popular among birdwatchers, keen to spot some of the area's rarer species. In the spring, one bird to look out for is the Water Rail. This species is a highly secretive inhabitant of terrestrial freshwater environments and is slightly smaller than the closely related moorhen. In and around the water, many species of bird choose to build their nests on the reserve during the breeding season. If visiting in late spring, you can expect to see the fluffy chicks of ducks, swans and grebes out on the water with their parents, something which can be sure to add a touch of charm to your day out. Other bird species that can be found on the reserve include Teal, Grasshopper Warblers and Short-Eared Owls.
Black Devon Wetlands is also a great place to see some of Scotland's less popular creatures – the frogs and newts. Spring and summer are the best times of year to spot these animals, which inhabit a range of freshwater habitats but are most common in small pools. For a chance to explore one of Scotland's newest reserves, Black Devon Wetlands is a perfect destination, topped off by its wonderful wildlife.