Tidal Races
Wales' north-west corner is a region characterised by rolling hills and beautiful swathes of countryside. The tip of the mainland is separated from the Isle of Anglesey by a thin slice of ocean known as the Menai Strait – a stretch of tidal water that is about 25km long. The tidal effects in the strait are highly unusual and caused by the odd topography of the region. The rising tide approaches from the south-west end, causing all the water in the strait to rush in the opposite direction, often reaching speeds of 9km/h. In fact, Admiral Nelson himself is reputed to have commented on the Menai Strait's tides, saying 'if a sailor can sail a ship through the Menai Strait, he can sail it anywhere in the world'.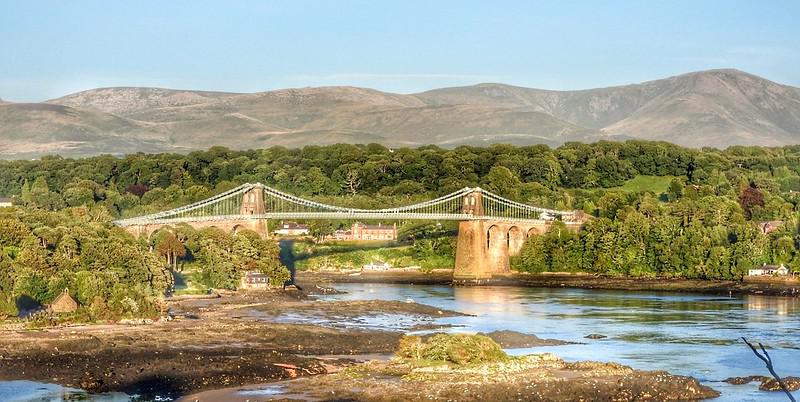 For non-sailors, the region represents a great destination to visit, with varied coastal geography and a range of local wildlife. Over 1,400 species of plant and animal have been recorded in the Menai Strait and the nearby Lavan Sands has been designated as a Special Protection Area due to its importance for birds. There are several nature reserves surrounding the Menai Strait, covering areas of mudflats, woodland and rocky coast. This makes it great for wildlife watchers and there are many opportunities for walking and other outdoor pursuits.
Cute and Cuddly
One of the best species to see in the Menai Strait is the Grey Seal. The larger of the two seal species found in the UK, the Grey Seal is common around the Welsh coastline and can often be seen close to shore. Usually, this will be while the seal is fishing – a behaviour that in this species sometimes involves dives to depths of 70m or more. Fish will mostly be the Grey Seal's primary target, however they are not fussy and will generally feed on anything they can catch, including octopus and lobsters. Seals can also be seen out of the water, as they enjoy resting in groups on quiet beaches and islands. Puffin Island in the Menai Strait is a prime haunt for Grey Seals and can be viewed from the coast or by boat trip.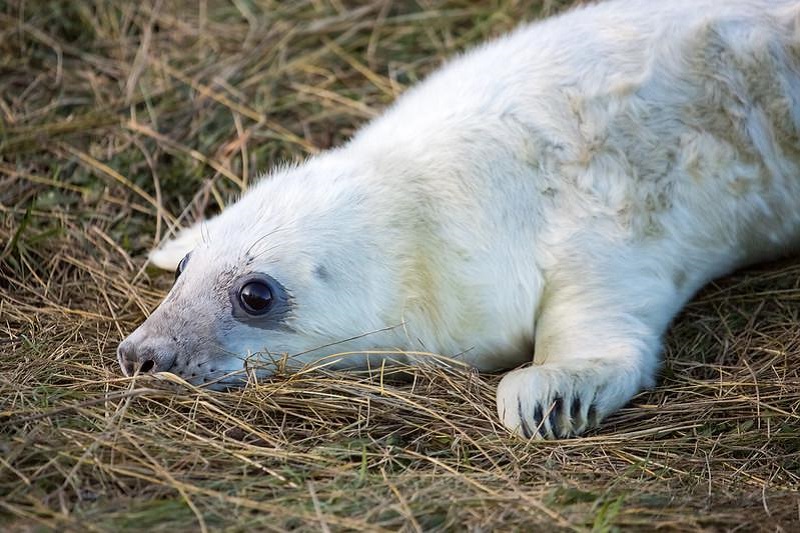 In the early Autumn months, Grey Seals begin to congregate on beaches in Wales in order to give birth. This can be an excellent time to visit as there will be many opportunities to see young pups in their fluffy pale coats. The pups only keep these coats for about a month, after which they develop thicker, waterproof fur that allows them to learn to fish for themselves. Top tip for spotting Grey Seals in the Menai Strait: try walking along the coast and keep a look out for seals basking on the islands offshore.
Shorebirds Aplenty 
The Menai Strait is home to a variety of birdlife, including shore birds, waders and species that inhabit the surrounding woodland. Oystercatchers and Curlews are common sights, but visitors might be lucky enough to spot a Little Egret. Once a rare visitor to the UK's shores, this species now breeds in some locations and can be seen all year-round. It's an elegant bird to see and is easily distinguished by its heron-like appearance and bright white plumage. Little Egrets feed on fish and will usually be seen along waterways and mudflats, together with other wading species.
If enjoying the woodland walks around the Menai Strait, be sure to listen out for the melodic calls of Blackcaps or the high-pitched chirps of Nuthatches. Many other birds can be seen or heard among the trees, particularly in spring, when the foliage starts to develop and breeding birds become active. The trees themselves can be a sight to take in, with a rich diversity of species that includes Oaks, Birches, Aspen and rare Whitebeam Trees. It's not just birds that can be found, however, with mammals such as porpoises and foxes also being present at any time of year. The Menai Strait truly is a unique location in the British Isles and can be one of the most interesting spots to visit, with many wildlife highlights.