History
Scarborough, a seaside town on the Yorkshire coast,  is thought to have first been founded by a Viking raider called Thorgils Skarthi. It's part of an Icelandic Saga. However as far as archaeology goes, there's evidence the area was inhabited in the Stone Age and Bronze Age.
There was a Roman signal station on the headland, but a lot of this was burned and destroyed by Vikings over 1500 years ago. Excavations have found Roman coins, and evidence of a villa, or religious sanctuary. It included a bathhouse and round tower with rooms extended outwards. While we don't know much about this, we do know the architecture has not been seen elsewhere in the UK, and was made with fine craftsmen and high quality architects.
A stone castle was built in Scarborough during the medieval era, and a small town built around it. Although this was destroyed by the Scottish during the First War of Scottish Independence.
The Scarborough Spa
Afterwards, the town continued to grow. It changed hands several times over the years and in 1626 Mrs Thomasin Farrer found some acidic water coming down the cliffs and into the town. This natural spring water gave birth to the Scarborough Spa, as the water was thought to have curative properties. Soon the water became known for its medicinal effects and tourists began flocking to Scarborough for a taste.
Since it was now a top tourist destination, Scarborough constructed a Spa House, where the waters could flow, be sold and dispensed to people. It was also bottled and exported. Soon Scarborough became a seaside resort town, using bathing machines and a saloon.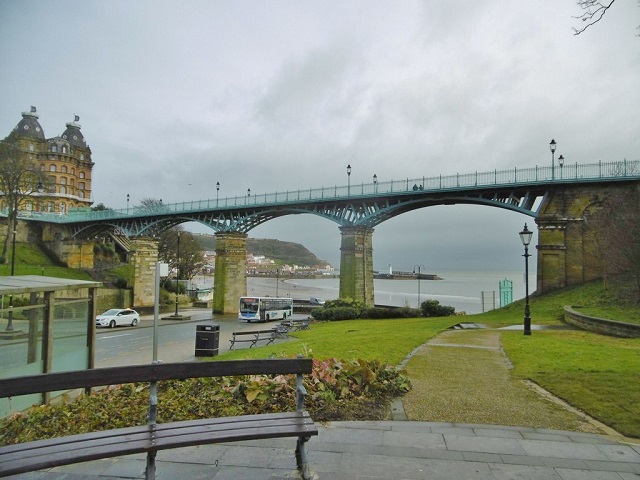 The Cliff Bridge opened in 1827, giving more access to the spa. A central assembly hall was built, as well as a colonnade with shops and a bandstand, alongside a tower. Many of these are still around and can be visited today.
Landslides
Because Scarborough hugs some of the tall cliffs along the coast there have been various landslides through the years. A particularly bad slip caused almost total destruction of the bathing machines during the 19th century at their peak popularity. The town quickly got to work to restore the Spa to its full glory and it was back up and running in five weeks.
Another bad landslip occurred in 1993 when the Holbeck Hall Hotel and some of their gardens fell into the sea. The land has long since grown grass and the slip was shored up but it's still visible from the Esplanade.
Things To Do in Scarborough
There's plenty to do in Scarborough, from spending the day at the beach, to going to the pub, or visiting the many museums and historic sites the tourist town has to offer. Walking around, you truly get a feeling of its former glory as a top tourist attraction during the Victorian era. There's plenty of iconic architecture still there to be admired.
Old Town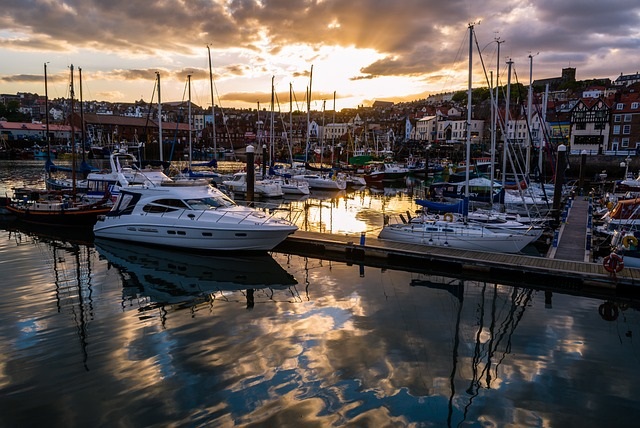 Behind Scarborough harbour is a maze of narrow cobbled and winding streets and alleyways that make up the Old Town. You can visit shops, cafes, and look at old brick houses that have been standing for hundreds of years. The Town Hall, Trinity House and Grand Hotel are all located here, with lots of places to explore.
Sea Life Sanctuary
The sea life sanctuary is a fun day out for the whole family. There are 12 themed sections that cover various marine environments, and an ocean tunnel where you can look up at the various fish and sharks swimming above you. The centre has its own shipwreck, and a turtle rescue centre where visitors can understand more about the process of rescuing and caring for them.
There's also a seal hospital where visitors can watch them getting treatment, and being looked after.
Rotunda Museum
The Rotunda Museum has exhibits of fossils found in East Yorkshires dinosaur coast, and the remains of the Gristhorpe Man, a body dating back to the Bronze Age. It covers ancient history, as opposed to focusing on human history like other museums. It's an excellent place to go to learn more about how the land turned into the place it is now.
The building itself was constructed in 1829 and is a Grade II Listed Building, with amazing architecture of its era.
Check Out The Scarborough Castle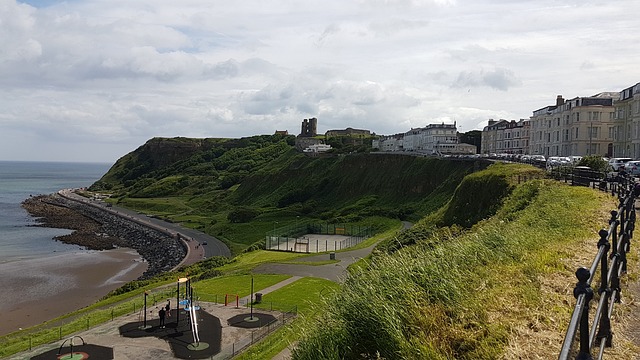 Scarborough Castle was built during the 12th century and would have once been an imposing structure. It survived many sieges during the medieval era, but after the English Civil War it was left in ruins. However, it's still a popular tourist attraction that offers excellent views across the town.
Nearby is St Marys Church, and a small graveyard where you can visit the grave of Anne Bronte. There are various ghostwalks that take place at night around Scarborough Castle, which gives tourists the ability to hear historic spooky stories and learn more about the gruesome and hidden history.
Peasholm Park
Peasholm Park is a beautiful lush green space to stop and enjoy. They have a Chinese pagoda, and a lake where visitors can hire rowing boats and take in the serene and tranquil atmosphere. Walk around and enjoy nature, listen to the bird song if you like. The entire park has an oriental theme, and works have been carried out to ensure the park retains its original splendour.
Entry is completely free, and there are streams, little waterfalls and ponds, with rare trees and flowers which have been planted to give a wild appearance.
Listen To The Seaside Orchestra
The Scarborough Spa has long since closed but the area is still open and fitted with modern facilities. You can go there to listen to one of the last seaside orchestras in the country if you're visiting during the summer. The haunting music plays alongside the backdrop of the crashing waves below, and you can sit back and take in the music while experiencing a small piece of the past.
It's a historic tradition that began in 1912. But there are other events that take place throughout the year.
Visit The Historic Market
Scarborough's Historic Market Hall has been recently refurbished and is an excellent place to experience some of the local food and produce available. Traders sell bread, meat, fresh fruits and vegetables, and it's also a good place to stop for lunch or coffee. There are lots of pop-up stalls and special events that take place here.
Enjoy The Beach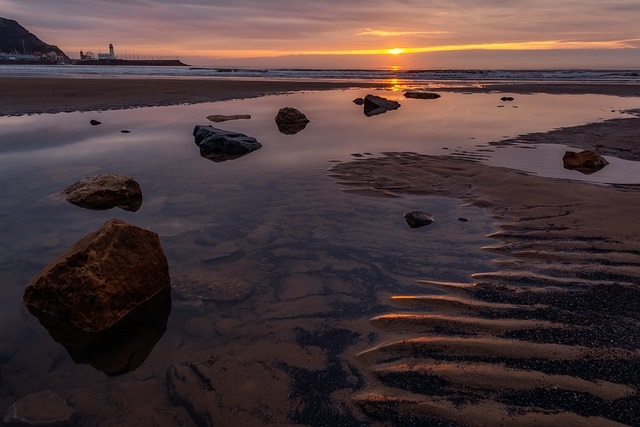 Scarborough has a couple of beaches that run along its coast. South Bay Beach is the busiest, and has beautiful soft, golden sand, calm waters, and is clean with plenty of facilities. There's nearby entertainments like donkey rides, an arcade, and lifeguard duties that make this the place families flock to for a good day out.
However, the North Beach has been awarded Blue Flag status, so it shouldn't be ignored either. This one is away from the main road, a little more off the beaten track and has a promenade leading to the sea life sanctuary lined with chalets and beach huts. There are lots of rock pools to explore during low tide.
Other nearby beaches include Cayton Beach, or Cornelian Bay Beach if you're looking for some quiet and tranquil locations where you can enjoy the sands without the crowds.