Runswick Bay is a quaint seaside village nestled on the North Yorkshire coast , 5 miles north of Whitby. It is renowned for its stunning scenery, rich history, and charming character. From the rugged cliffs and picturesque beach to the historic cottages, there's plenty to see and do in this hidden gem of a town. In 2020 Runswick Bay was chosen as Beach of the Year by The Sunday Times.
Runswick Bay is situated in the Scarborough Borough of North Yorkshire, England and boasts a collection of noteworthy structures. Among them, the old lifeboat station holds historical significance, while a charming thatched cottage, recognized as a Grade II Listed building, adds to the area's allure. In addition, the village encompasses various amenities such as a sailing club, a pub, a single car park, holiday cottages available for rent, public toilets, and a delightful beachside cafe. Although the village's name is occasionally abbreviated to "Runswick" on UK road signs, it remains synonymous with the western boundary of this picturesque bay.
History
Runswick Bay has a rich history dating back to the 16th century when it was a thriving fishing village. The town was once home to a bustling port, and many of the historic cottages that line the streets today were once home to the local fishermen.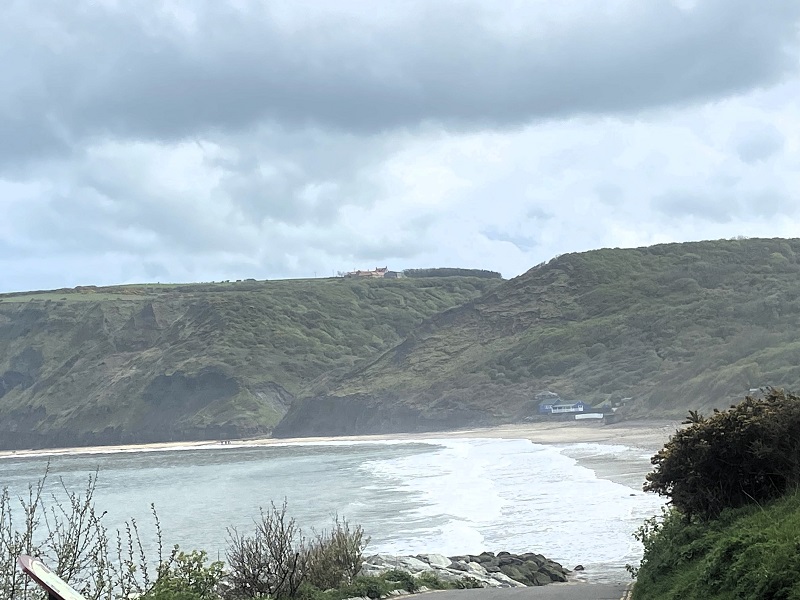 Beach
One of the main draws of Runswick Bay is its stunning beach. The bay boasts a long stretch of golden sand, perfect for sunbathing, swimming, or simply strolling along the shore. The beach is also home to a variety of water sports, including surfing, paddleboarding, and kayaking. Visitors can take in the breathtaking views of the North Sea and the surrounding cliffs, and may even catch a glimpse of the resident seals and dolphins.
Source: Youtube "
Welcome to Yorkshire
"
Charm
Runswick Bay has plenty of charm. The streets are lined with colorful cottages. Visitors can also take a leisurely stroll through the nearby woodland and soak up the tranquil atmosphere.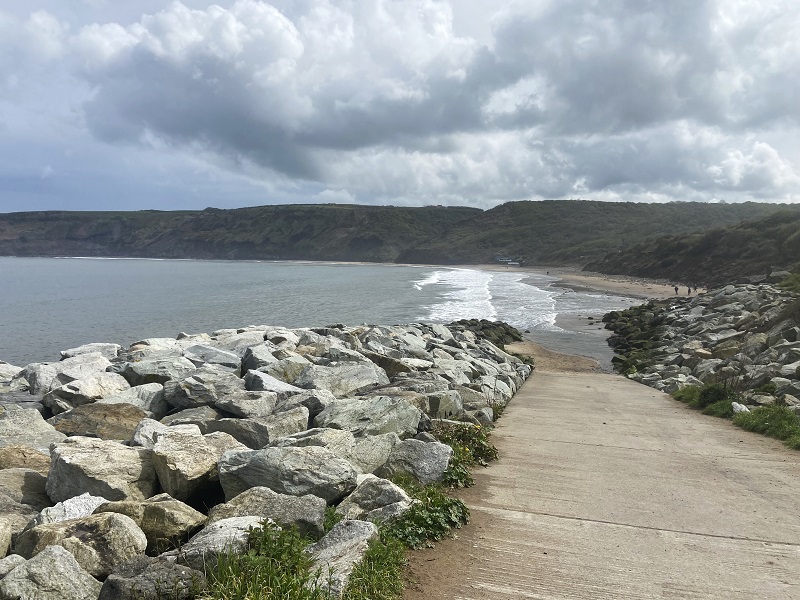 Exploring Runswick Bay
There are plenty of things to do and see in and around Runswick Bay. Visitors can take a guided tour of the historic cottages, visit nearby art galleries and craft shops, or take a walk along the nearby Cleveland Way National Trail.
Runswick Bay is a hidden gem on the North Yorkshire coast, offering visitors a chance to explore a picturesque seaside village with a rich history, charming character, and stunning beaches. Whether you're interested in local history, outdoor activities, or simply relaxing by the sea, Runswick Bay has something to offer. From its breathtaking scenery and historic cottages to its warm hospitality  Runswick Bay is a must-visit destination for anyone exploring North Yorkshire. Check out also the website  https://runswickbay.com/ for more info and local services.
Photos: GBC – May 2023