Introduction:
When you think of towns along the Yorkshire coast the first ones that often come to mind are Scarborough and Whitby, but Filey is an excellent hidden gem that has plenty of activities and sightseeing opportunities.
The town is steeped in history going back to the Ancient Roman era, right up to the Victorian era.
History:
The town has been settled in since the Roman era, there is evidence of a signal station from that time at the cliff edge in Carr Naze. It was discovered in 1857 during a landslip. It's thought to be one of five stations that was 50 metres across. Five supporting stone blocks were found, and evidence of an outside courtyard and defensive ditch. It's assumed to have been abandoned in 385 AD, and fourth century coins have been found on the site.
St Oswald's Church:
In Filey, there's also a 12th century church called St Oswald's Church, and is a listed building. It's also the oldest building in the town, and is an excellent example of 12th century architecture. There's some incredible medieval graffiti preserved on the towers roof, up to 1,500 pieces consisting of initials, all the way to complicated pictures of sailing boats. It spans across 400 years of Filey history, and even shows people who can be identified from records, their occupations, and a potential mention of the plague from the 17th century.
When the tourism industry boomed in the 18th century with the Victorian belief that salt water and fresh air was healthy, Filey went from a remote village to a town that swelled during the summer months.
A lawyer from Birmingham, John Wilkes Unett, bought a large stretch of land and built the Crescent. It was called New Filey, and consisted of private residences, boarding houses and a hotel. There were also serene gardens for strolling. It was considered one of the most attractive tourist spots in the entire country.
Victorian aristocracy:
Members of the Victorian aristocracy regularly frequented the sandy shores at Filey, with several members of Queen Victoria's family coming to stay. A list of visitors was published, showing all people who stayed in the town from the 1850s – 1914, showing plenty of famous names of the time including Shakespearian actress Dame Madge Kendal, and composer Frederick Delius.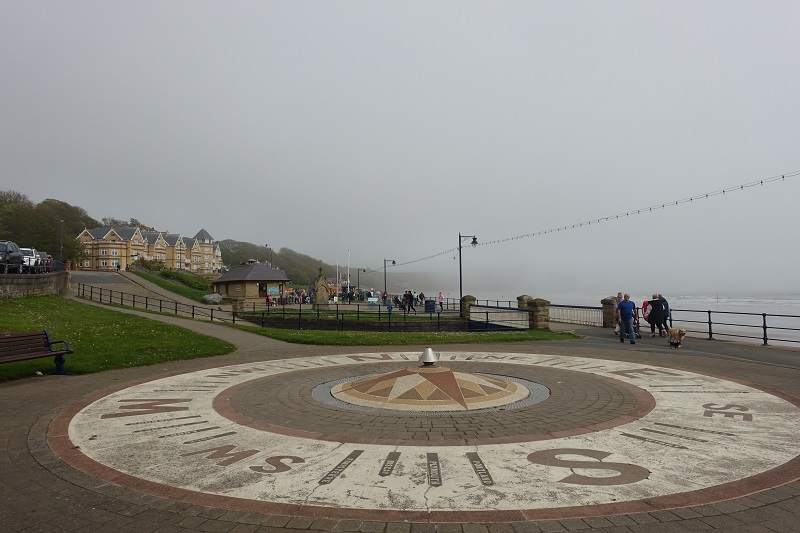 Charlotte Bronte:
In 1849, famous author Charlotte Bronte came to Filey after being unable to stay in Scarborough because of her sister's recent burial there. She returned in 1852, and wrote to her father. This letter offers a snapshot to Filey in the 19th century:
"The sea is very grand. Yesterday was a somewhat unusually high tide – and I stood about an hour on the cliffs yesterday afternoon – watching the tumbling in of great tawny turbid waves – that make the whole shore white with and filled the air with a sound hollower and deeper than thunder… When the tide is out – the sands are wide – long and smooth and very pleasant to walk on."
Butlins Filey Holiday Camp:
One of the UKs top holiday camps, Butlins, constructed a camp here in 1939. It was used by the military in the Second World War but became a tourism location after 1945. It stayed open until 1983 and could accommodate up to 11,000 visitors. In 1975, when the camp was at its peak there were a total of 175,000 visitors across the season.
It closed in 1983, and the buildings were demolished by 2003. However, you can still take a walk along the ruined camp and see some of the buildings. It's got an eerie feeling now, and seems unimaginable that it used to house so many people.
Filey Beach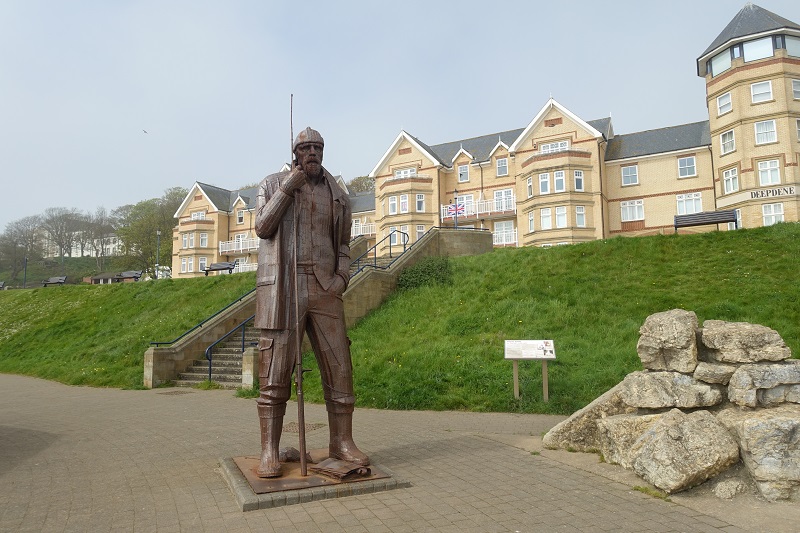 Filey Beach stretches for five miles, offering incredible views of the breath-taking Yorkshire coast. It's an award-winning beach, scooping up the top prize in 2018 for Sunday Times 'Beach of the Year'. When you look at the pictures it's easy to see why, this golden unspoiled beach is a wide-open expanse perfect for walking or family days out.
Hugged by a Victorian promenade, you can understand why this became a popular spot for tourists 100 years ago, and why people keep coming back to experience Filey today.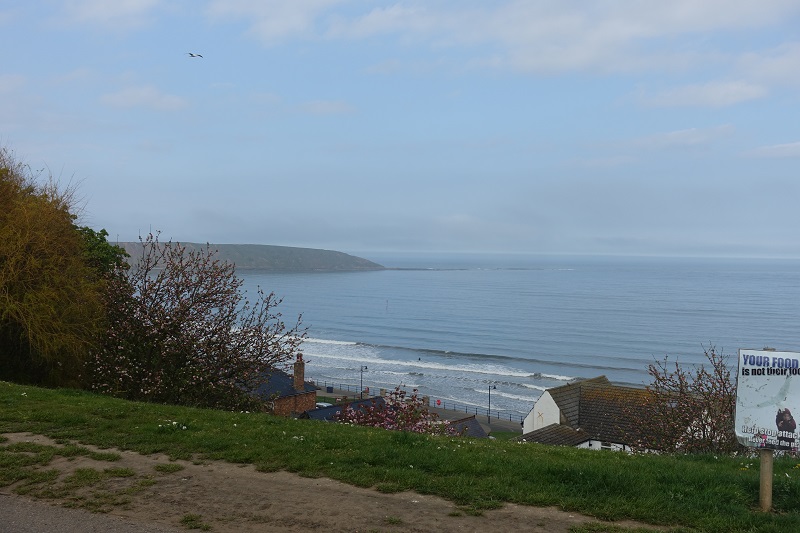 If you take a walk to Filey Brigg, a Site of Scientific Interest, you can experience it's incredible geology. It's a narrow spit of land that juts out into the sea. It's a nature reserve, and has free entry. You can go for a walk and experience the marvellous views. There are also hundreds of shipwrecks surrounding the Brigg due to the jagged rocks, and is a popular place for professional diving and marine biologists.
The Cleveland Way Trail:
The Cleveland Way Trail is a long-distance walking route through Yorkshire that goes from Saltburn-by-the-Sea, all the way to Filey. It ends, at the Filey Brigg. Walkers go for 109 miles, and get to experience the beautiful North York Moors National Park, as well as waterfalls, coastal paths, moorlands, and vistas.
There are plenty of quaint historic towns and villages to visit along the way, from tourist towns like Whitby, to small fishing villages. It's full of history and nature, so there's something for everyone to enjoy as they make the trek.
The trail takes around nine days to complete but if you don't have a lot of time. You can do one or two days walking along the route to experience some of the best the Cleveland Way has to offer.
Video Source: Youtube: Gimbal Walk TV
Smiley Filey:
All in all, Filey has plenty to offer tourists who decide to come and visit. There are plenty of historic buildings to enjoy. The beach is incredible and there's nature and walking routes nearby too. It's an excellent place for the entire family to stop, and close by to other seaside resorts like Scarborough and Bridlington.
The coast in Filey doesn't face the same problems with erosion that other Yorkshire towns do. The cliffs are strong and have ancient Roman remains. You'll love stopping by here if you decide to with plenty of pubs, cafes, and restaurants to experience the classic British roast, and a pint.
Photos: GBC – May 2023