Despite being part of the UK, when arriving in Shetland, you're instantly reminded that the island's history is rooted in Norse culture. The capital town Lerwick lies closer to Bergen, Norway than it does to Edinburgh. There are Viking influences all over the islands, from the place names to the festivals.
The whole of Shetland has been designated a UNESCO Global Geopark, meaning the islands are geologically important and have cultural significance. From the steep vertical cliffs to the wide sandy beaches, it's easy to see why Shetland is such a popular tourist attraction. Up to 100 cruise ships dock in the harbour every Summer, and over 75,000 tourists come to Shetland annually.
Shetland features over 100 islands, many of which are inhabited, and they are littered with historical monuments and standing stones. There's plenty of nature to see too. The islands see over 1 million seabirds nesting on cliffs and in fields every year. Locals and tourists can also get regular sightings of the two killer whale pods that live in the surrounding waters. They're also a popular place for seals and otters.
Islands Steeped in Viking History
If you enjoy history, you won't regret a visit to Shetland. From the moment you step off the plane at Sumburgh Airport, you're greeted with an ancient town. Jarlshof has over 4000 years of history, being settled from 2700 BC to the 1600s.
Brochs
Brochs are archaeological structures only found in the North of Scotland, and Shetland has the best examples in the world. They are Iron Age tall defensive structures known for their hollow-wall features. An outer wall was built, and then inside there was a one to two metre gap and another wall constructed. Stairways and storage spaces filled up the gap.

Shetland has many broch's, but the best example is Mousa Broch. Located on its own island, it stands at a formidable 13 metres. The primary use of these structures still isn't known today, but the assumption is that they were defensive forts built in spots with plenty of viewpoints to watch for any incoming enemies.
You can take a day trip to Mousa to visit the Broch and spend 3 hours on the island. It's also home to a seal colony and plenty of nesting birds–just stay on the paths so you don't walk into any nesting sites. In the summer there are evening trips to watch the famous storm petrels who nest in Mousa Broch come back to feed their young.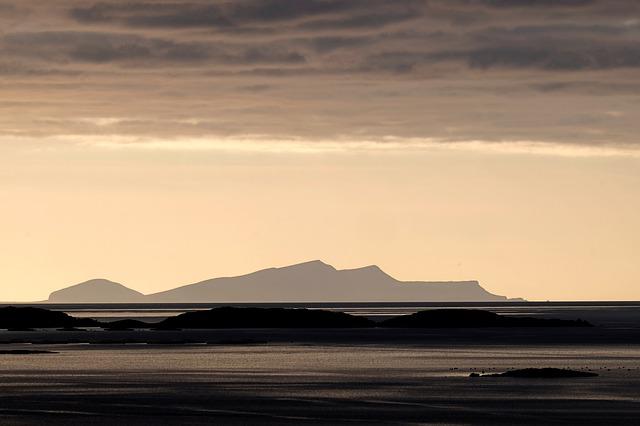 Nature & Wildlife
Plants must adapt to Shetland's wild weather and the constantly salty air when trying to grow here. The rare oyster plant is only found flowering on Britain's northern isles, and the elusive Edmonston's chickweed is worth a visit as it only grows in one spot–Unst, the most northerly island in the UK.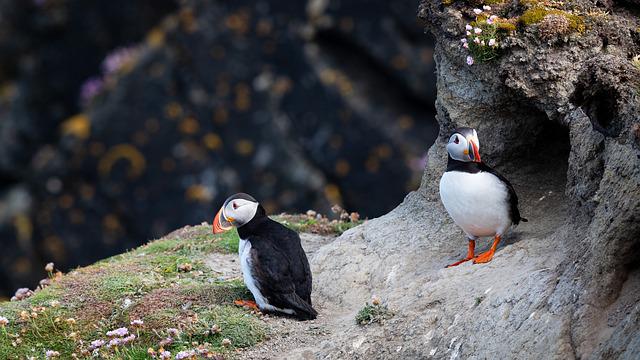 For birdwatchers, Shetland has a lot to offer too. A variety of sea and nesting birds migrate to the islands to breed during the Summer, and the islands are a great resting point for migrating birds on long travels. It's a favourite for birdwatchers to come and visit. The friendly puffins are the star attraction, spotted nesting on cliffs all over Shetland, and they love posing for pictures. But you can also see the domineering great arctic skua, fulmars, kittiwakes, and massive colonies of gannets. It's hard to go through any field without disturbing arctic terns, common terns and oystercatchers.
And it's not just activity above ground that people flock to the isles for. Two killer whale pods roam the waters around Shetland, and there are regular sightings of mink and humpback whales. Seal colonies come to the shores to breed, and otters scamper around the marshy fields and swim in the lochs.
Cliffs & Beaches
Ancient glaciers and the sea shaped Shetland's coastal landscape. The atmospheric cliffs and golden beaches with sand so soft you'd be forgiven for assuming you were in the Mediterranean make it truly unique compared to anywhere else in the UK. It has a whopping 1679 miles of coastline, and no scenic spot is the same as the next. Whether it's bird-filled cliffs with waves crashing into the rocks below, beautiful stacks jutting proudly out of the sea, or a tranquil sandy shoreline that you want to escape to, you'll find it all on the windswept islands of Shetland.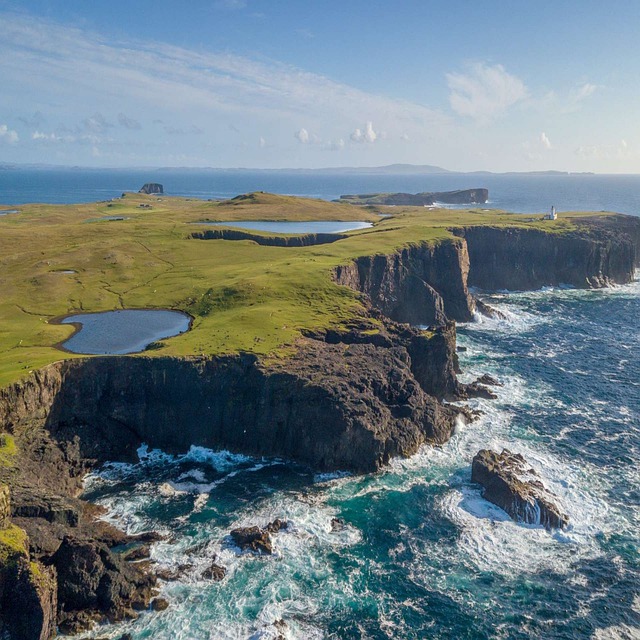 St Ninians Beach
St Ninians Beach is Shetland's most famous beach and is the largest tombolo in the UK. This beautiful sandy beach has waves lapping in on both sides and leads across to a small farming island called St Ninians. On the island lies the ruins of an old medieval church. In 1958, a young boy found a hoard of Pictish jewellery hidden in a wooden box underneath a stone on the church's floor. The original jewellery is now on display at the National Museum of Scotland and is dated back to 750-825 AD. It contained bowls, decorative items from weapons and jewellery. The Shetland Museum has replicas on display, and if you really like it, you can buy modern jewellery inspired by the designs.

Mavis Grind
One particular place in Shetland, known as Mavis Grind, is just 33 metres across at its narrowest point. It's a narrow isthmus that connects the North Mainland to the rest of the mainland. Mavis Grind is famous as it's situated with the Atlantic Ocean on one side and the North Sea on the other, with only a road in between. If you want to (and have a powerful arm), you can stand with your feet in the Atlantic Ocean and throw a stone into the North Sea.
Up Helly Aa
It would be impossible to write an article about Shetland without mentioning Up Helly Aa. This series of fire festivals takes place on the islands between January and March every year, with the biggest held in Lerwick on the last Tuesday in January. There are currently 11 events that take place across the three months, all following the same routine. They select a Guizer Jarl in advance (sometimes up to 20 years prior!) and he leads a Jarl Squad of guizers dressed as Vikings. They work tirelessly on their suits, which take years to put together.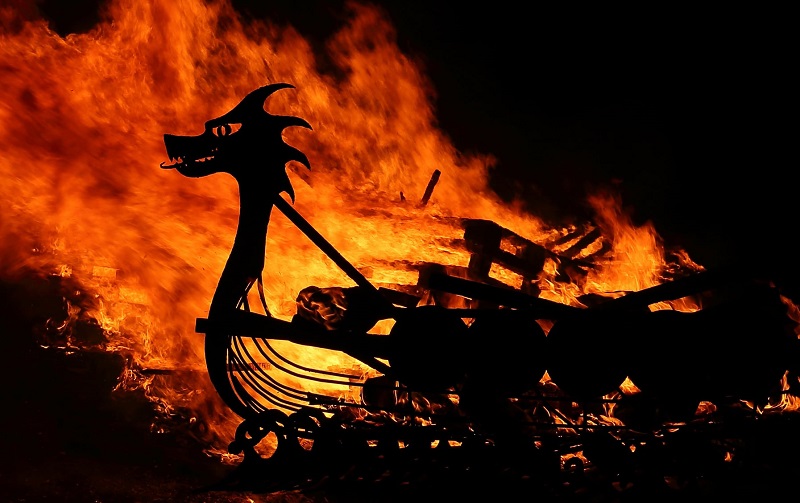 Photo: With kind permission Up Helly Aa Community FB page
On the day there is a morning procession through the town in which the galley (a Viking longboat) is displayed. The guizers build the galley especially for the occasion and later in the evening, a torch-lit procession with up to 1000 guizers is held at night. The galley is ceremoniously burned. Afterwards, the crowds disperse into a series of 'halls' for an overnight party. There's plenty of local food on offer, like Shetland bannocks and reestit mutton soup, alongside Scottish music and dancing. The squads go between the halls and much hilarity and revelry is had! It goes on until at least 6AM. So drink plenty of coffee if you intend to go!
Simmer Dim
As Shetland is so far north, in June, during the longest days of the year, it barely gets dark. On Simmer Dim, the sun doesn't set. Midsummer's day is referred to as 'Simmer Dim' on the islands, which means 'Summer Twilight'. Islanders celebrate the day with camping trips, or hiking up Shetland's tallest hill (Ronas hill at 450m) and watching the sun skim along the horizon.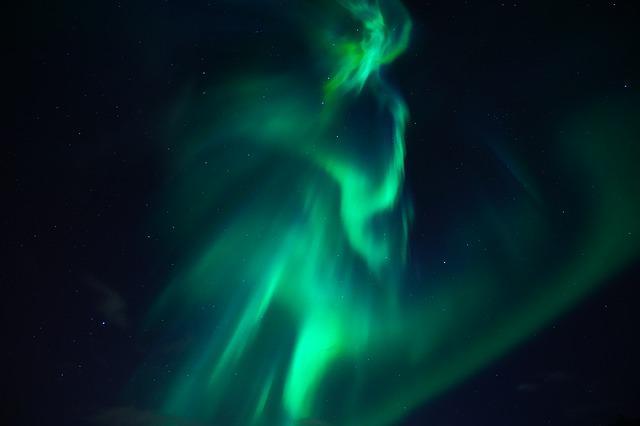 There's also a well celebrated Simmer Dim motorbike rally, established in 1982, that sees hundreds of bikers coming up to ride along Shetland's blissful roads in the never-ending twilight.
The Mirrie Dancers
Shetland is the best place in the UK to view the Northern Lights (or Aurora Borealis), locally known as 'the mirrie dancers'. If you want to see lights dance across the sky without leaving the country, it's the best place. There are a few websites that update regularly to let people know when a show is imminent and there is the potential to see it from August right through to April.
People can be treated to watch green, sometimes pink or blue, lights dancing across the sky in a magnificent and ethereal experience. As a child growing up in Shetland, I was lucky to consider it part of a normal life. It was only when I moved to the Scottish mainland I realised how unique they were! Every winter, you are likely to get plenty of low-level displays where the lights glow but don't move, and a couple of breath-taking shows of the lights moving through the velvety night sky.
They are best seen in locations with little artificial lighting, so if you can find a completely dark spot, you'll be in with more of a chance to see them! The Shetland webcams site also offers ongoing Aurorawatch cameras, so you can watch them from the comfort of your own home.
Food
Despite being a small place, Shetland has plenty of restaurants and places to eat. Local delicacies include bannocks, reestit mutton tattie soup (a thick, salty, lamb and potato soup) and you'll have to check out the Cake Fridges. They are a concept seemingly unique to Shetland in which avid at-home bakers have bought shop fridges, and regularly stock them up with cupcakes, traybakes, and scones. There's a small box to pay money into and it's all about honesty. You pay for what you take!
If you visit in the Summer, get The Shetland Times on a Friday and you'll find a listing of all the places doing 'Sunday Teas'. This is a staple in the local community, where country halls will put on a feast of sandwiches, home bakes, soup, tea and coffee for visitors to come along. Sort of like a pop-up café. Every week is different, and it's a great way to meet locals! Sunday Teas has been the highlight of my summer.
How To Get There
You can get to Shetland by plane or on an overnight ferry. If you're planning on visiting some of the inhabited islands off the mainland too, they're not all accessible by bridge. But there is an inter-island plane and ferry service that runs frequently. Just book in advance, so you don't miss out!
Plane
If you choose to fly, you're in luck. You can get direct flights from any Scottish airport. Loganair operates a service with daily flights to Inverness, Aberdeen, Glasgow, and Edinburgh. It only takes 60-90 minutes, and you can sit back and relax with a complimentary cup of tea or coffee and Scottish treat.
Ferry
If planes aren't your thing, there's an overnight ferry operated by Northlink Ferries that leaves daily from Aberdeen between 5pm and 7pm. The ferry can take 12-14 hours and I recommend advance booking to secure a cabin. Every second day the ferry stops in at Orkney, so if you're planning to visit both the northerly isles you can squeeze them both in. Facilities on the ferry are top class, with two restaurants on board, a cinema, shop, and bar. You won't be looking for things to do. There's an exclusive Magnus Lounge with a la carte restaurant and complimentary teas and coffees, or the main restaurant with fresh food–the fish is delicious!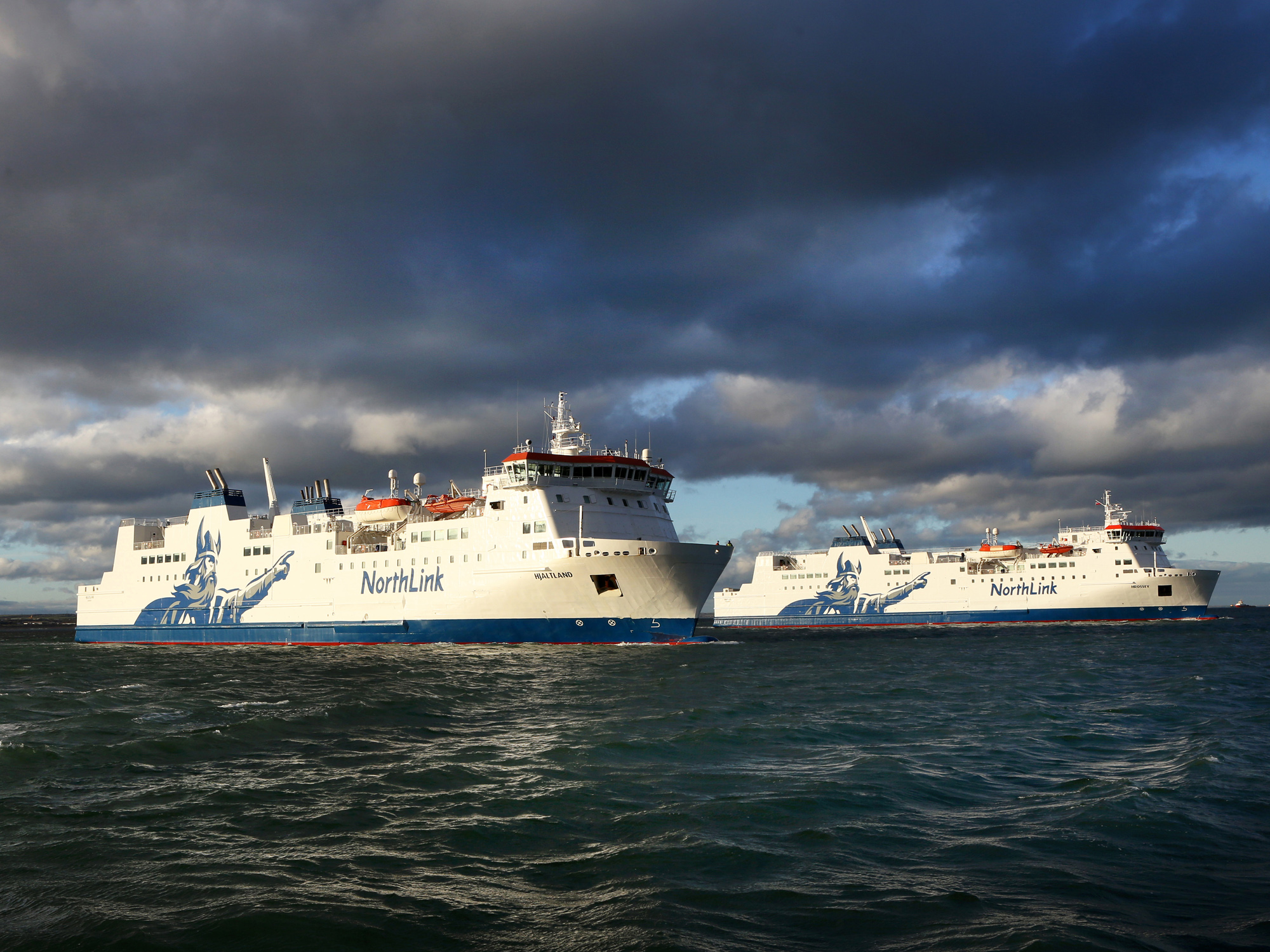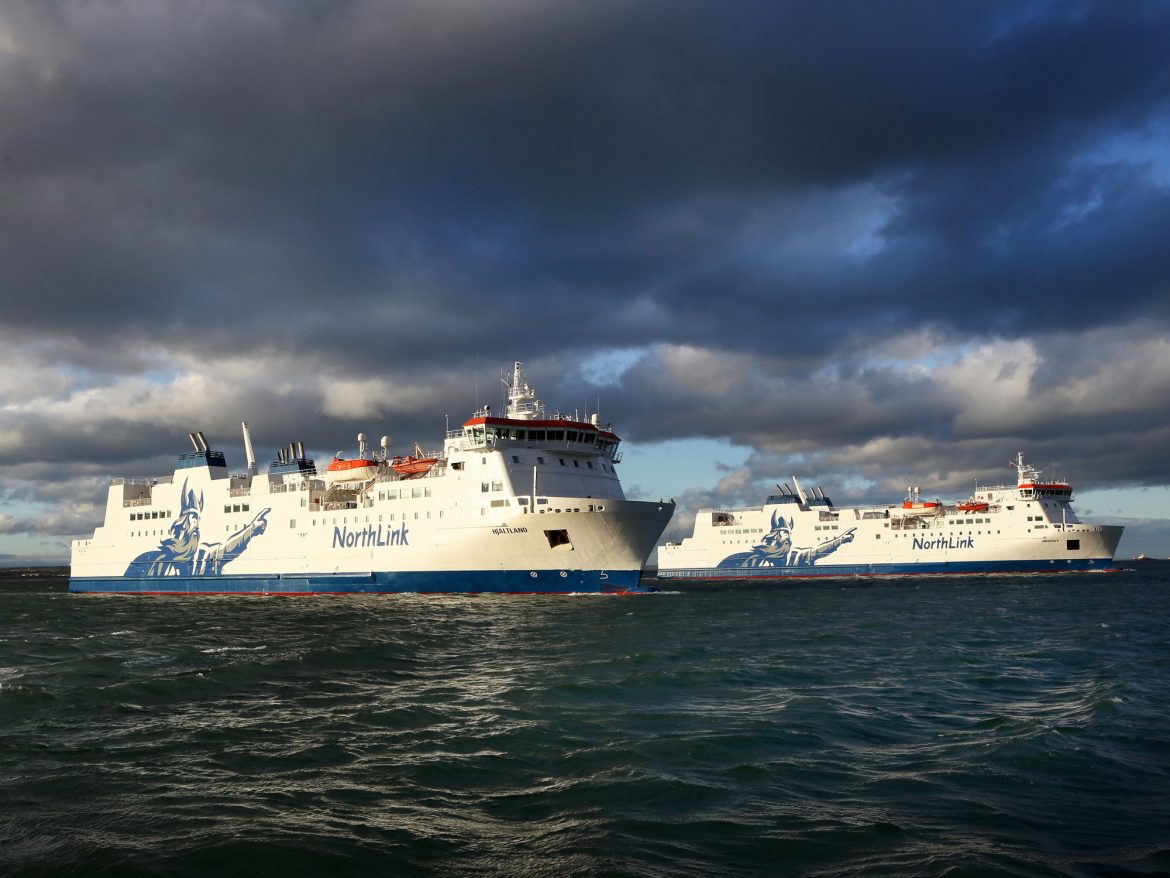 A Windswept Location Worth a Visit
Shetland has something for everyone. It doesn't matter if you like nature or wildlife or prefer the scenery. There are hundreds of walks and trails to explore throughout the islands, and plenty of museums and historical information, too. If it's a rainy day, you can always visit the cinema, or go shopping in the town and pick up some Fair Isle knitwear. The locals are friendly and are always happy to stop for a blether and tell you all about what life on Shetland is like, especially warning of the darker winter months!
Visiting Shetland is a once in a lifetime experience you won't regret. If you decide to come up and want a local perspective, you're welcome to look me up!