Wild Coastline
The Pembrokeshire coastline is blessed with rugged headlands, fantastic beaches and amazing wildlife, with Stackpole being the epitome of everything it has to offer. Stackpole itself is a small village in southern Pembrokeshire, however the surrounding coastal area encompasses a nature reserve which is rich in habitat. The region is also home to Stackpole Estate – a large mansion and area of land that is now managed by the National Trust and provides visitors with wonderful walks through parks, countryside and lily ponds.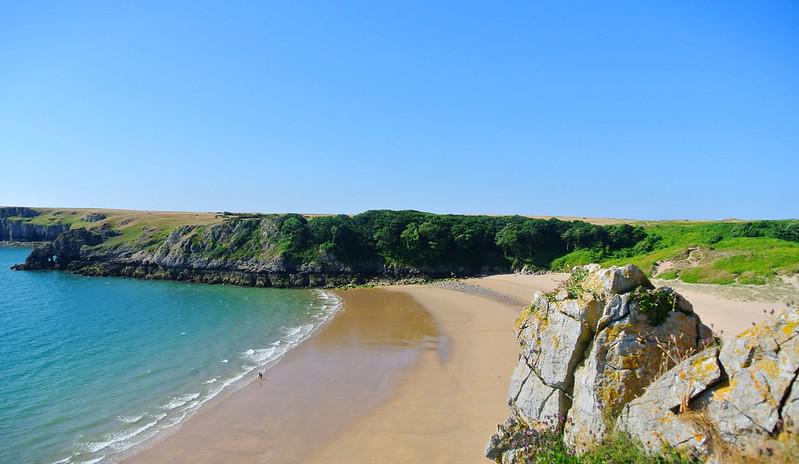 The nature reserve is not to be missed, residing among some of the finest wildlife habitat and geological features in the UK. The site can be especially interesting for its archaeological evidence, with signs of human habitation that date back at least 3,000 years. Beach goers in particular will be kept happy, with the reserve including two of the best beaches in Wales – the sweeping sands of Broadhaven and Barafundle Bay. Whatever you choose to occupy yourself with in this region of Pembrokeshire, the entire Stackpole coastline is sparsely populated by people and this gives it a wild, remote feel which can make a visit all the more special.
Hunting On The Wing
Stackpole is a haven for wildlife and there are many sights to see in and around the ocean, as well as the grasslands further inland. One of the area's highlights is a species that may not spring to mind when thinking of great wildlife encounters, and is one which can be tricky to find. The Greater Horseshoe Bat is an endangered species within the UK and few places still provide opportunities to see this flying mammal. Stackpole remains a stronghold for the species, however, with around 10% of the British population being found here. The Greater Horseshoe Bat is one of the largest bat species in Europe – about the size of a pear – and can be distinguished from other bats by its fleshy nose that is shaped a bit like a horseshoe.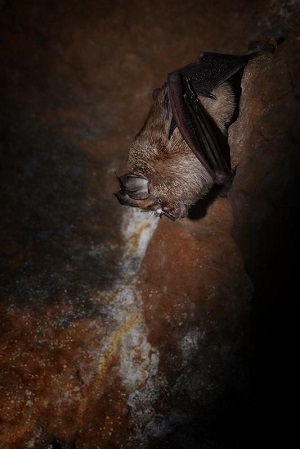 The purpose of this unusually shaped snout is to focus the ultrasound used by the bats, in order to paint a picture of the environment around them. Once residing in caves, the species has adapted to human development and now often roosts in old houses, churches and barns. Like all bats, the species is nocturnal, which makes it difficult to see. But on warm summer evenings they will often begin to feed at dusk, just as the light begins to die. Top tip for seeing Greater Horseshoe Bats at Stackpole: Consider staking out an old building at dusk for a chance to see the bats flitting in and out on a mission to catch insects.
Ancient Grasslands
If wildlife is what you're visiting Stackpole for, you will usually find yourself spoilt for choice. The Boshertston Lakes are teeming with fish and aquatic plants and make for perfect Otter habitat. There is a healthy population of Otters in the Stackpole region and you might be lucky enough to glimpse one fishing, especially if you're out and about early in the day. The diverse woodland habitat of Stackpole Estate and Nature Reserve is also great for birds of prey. Sparrowhawks can be seen darting acrobatically between hedgerows and buzzards might be spotted circling overhead. At night, owls may also be heard hooting away to each other. Both Barn Owls and Tawny Owls live in the area, so look out for ghostly shapes gliding across the landscape late in the evening.
The limestone cliffs, dunes and grasslands of Stackpole support a range of species with over 30 types of butterfly being common to the area. These insects benefit greatly from the wildflowers that spring up during spring and summer. If you're spending time at some of Stackpole's beaches or cliffs, be sure to also keep an eye out for marine species such as dolphins or even Basking Sharks. The latter visits Welsh shores during the warm summer months and can be a truly impressive sight. Stackpole is therefore a haven for wildlife in all forms and boasts a few rare species to make it a real gem for wildlife watchers.