This quiet town lies south of the busier resort at Mablethorpe. It's an excellent tranquil location for a perfect getaway. The quaint town has been a regular spot for tourists since the Victorian era. It remains a popular destination for people who want all the benefits of the seaside without the business associated with the large resort towns like Skegness.
The Blue Flag Beach
The sandy Blue Flag beach at Sutton on Sea is rated highly for its cleanliness and facilities. There's a promenade lined with beach huts, and a nearby café for refreshments. This unspoiled location is dog-friendly, and empty even in the high tourism season. It's a great place to get away from the crowds. While there might be fewer fun activities than Skegness or Mablethorpe, it's still an excellent beach to spend the day at.
Source: Youtube –  Gimbal Walk TV
Submarine Forest
Interestingly, Sutton on Sea has evidence of an ancient forest that can be visible during very low tides. During the last Ice Age, the North Sea was dry land, and a pine forest grew on what is now the coastal line of the town. Over the course of 4000 years, the forest flourished, developing into a mixed forest with hazel, birch, oak, alder and lime trees.
As the climate warmed up, the water level rose, which killed the trees. They fell, and they left behind rows of stumps in their absence. 3000 years ago, the sea covered the stumps and buried them under sediment.
Over the last 100 years, coastal erosion has exposed what remains of this hidden submarine forest. At very low tide, it's possible to see the remnants of tree stumps and root patterns in the mud. It's an interesting find for history lovers and well worth a look.
Events and Activities
Annually Sutton on Sea hosts a carnival with a neighbouring village, Trusthorpe. It runs in July every year with a parade involving local groups and businesses marching down the high street. There's a different theme every year to keep things fresh and exciting. Access to the carnival is completely free.
There are other events that run through the summer too. They have a vintage festival in June that offers live music, entertainment, and food from the 1940s and 50s.
If you've got a sweet tooth, then the Love Sweets shop is worth a visit. They are a traditional sweetie shop that sells milkshakes, teas, coffees and over 500 different sweets. There's a café in the shop with limited seating. It's a beautiful place to eat lunch and soak up the atmosphere of a traditional British sweetie shop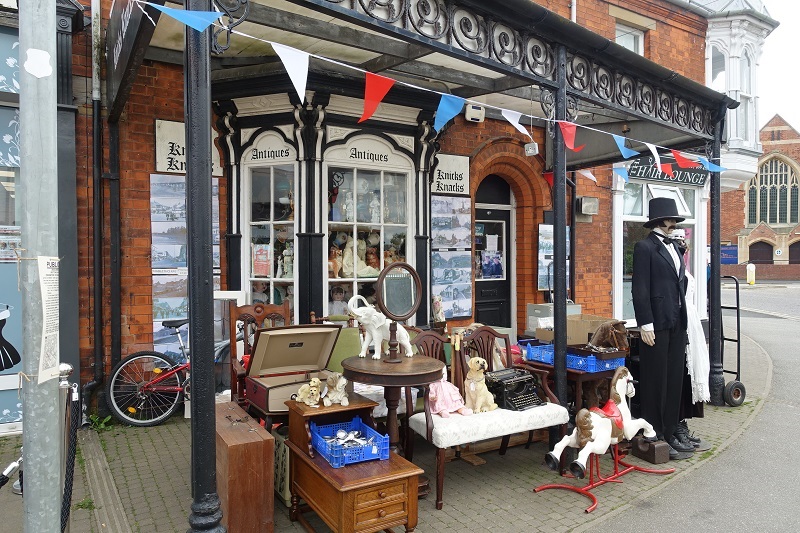 Sutton on Sea also has an excellent antique shop. Knick Knacks Antique Emporium is an excellent spot to rummage through old goods. It almost feels like a museum you can buy things from.
If you're searching for a serene location that still has an award-winning beach, then look no further. Sutton on Sea is the perfect example of a quaint British seaside town. It remains quiet even during the high tourism season and has lots of interesting things to do.