Plockton is often referred to as the Jewel in the crown of Scotland, and it is easy to see why
This charming lochside village is 76 miles north-west of Fort William on the west Scotland coast and is sheltered by Inner Sound and faces away from the prevailing wind, is further protected by the mountain behind it.  The climate is so mild that cabbage palms successfully grow at Plockton.
The village is situated in a picturesque sheltered bay with stunning views across Lock Carron and is within the Beinn Eighe National Nature Reserve, and it is possible to watch otters gambolling and seals in the loch.  Author of Ring of Bright Water, Gavin Maxwell lived there in a cottage that is now part of the nature reserve.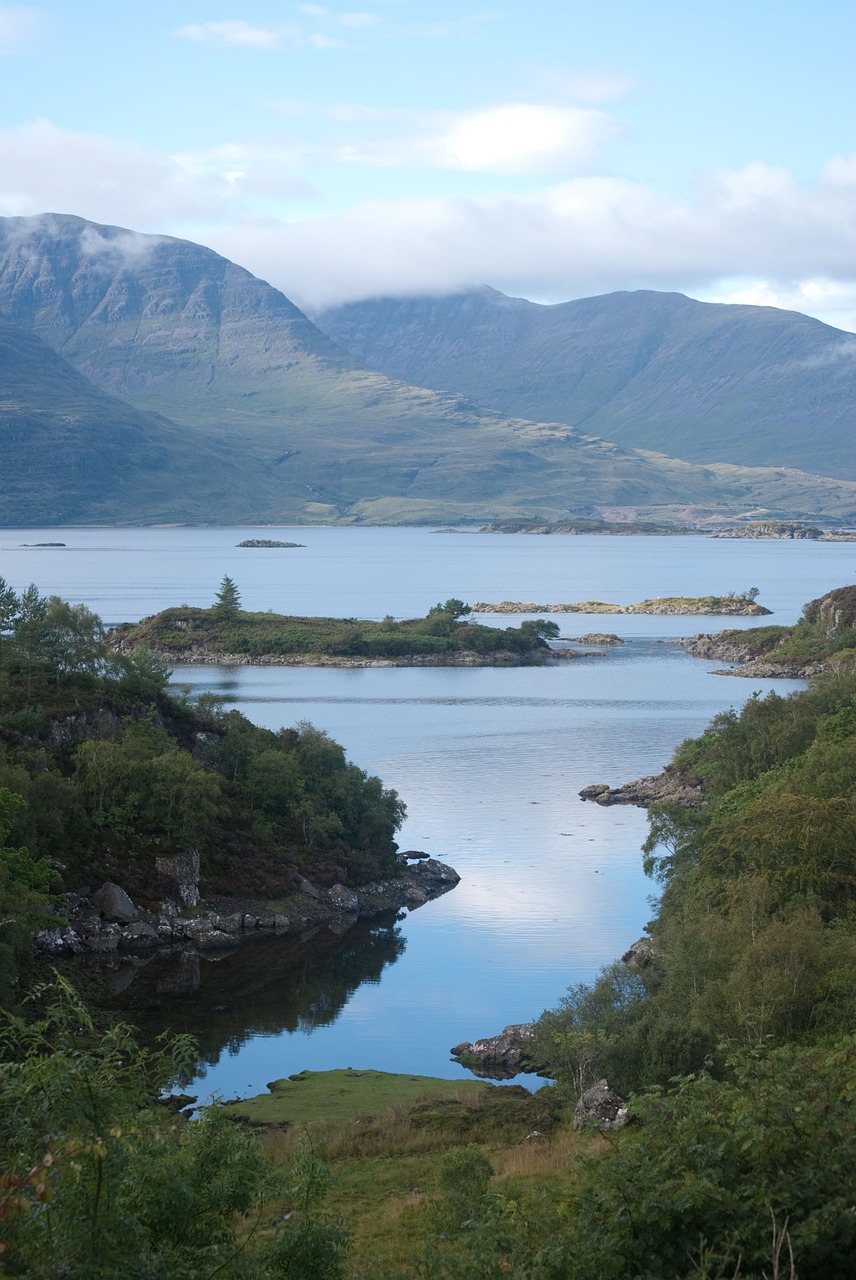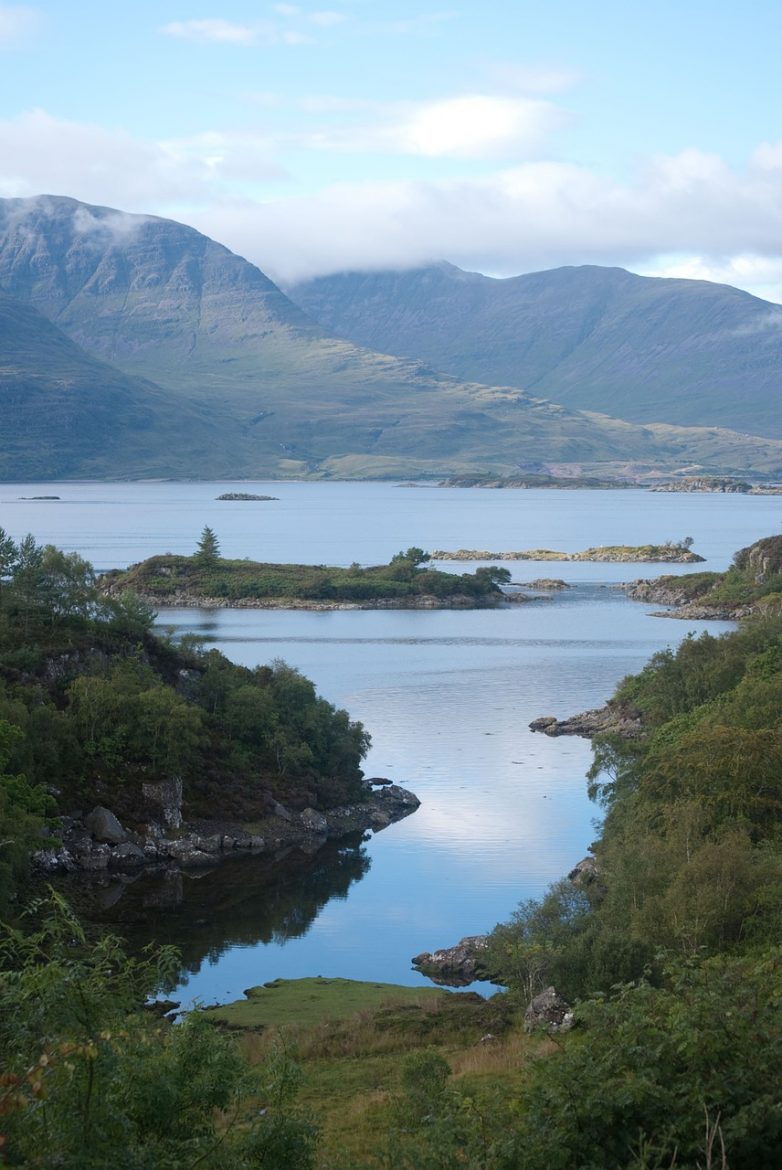 Traditional stone buildings line the shoreline making a beautiful vista when viewed from a boat.  Equally, the view across the loch from the shore is breathtaking and calming.  One of the reasons for the success of Plockton as a holiday location is its calm, tranquil atmosphere.
The village has a post office, a railway station, a small general store with a café, a newsagent shop and a craft shop. There is also a takeaway, and a restaurant and three hotels with bars.  Plockton has its own library which has free internet access. Further amenities can be found at Kyle of Lochalsh a 15 minute car journey away.  The village is also a popular haunt for artists, there is an art gallery and studio, and regular exhibitions are held at the village hall.
Plockton has been used in television and film, most notably being the background for the drama series on the BBC Hamish McBeth and in the Inspector Alleyn Mysteries television series.  Plockton was also used in the cult film The Wicker Man starring Edward Woodwood and Britt Eckland.
As well as the continuing fishing industry, there are pleasure craft and boats that offer trips out onto the loch.  Other sporting activities include kayaking and rowing.