Size Isn't Everything
In the north-west of England, the Lake District National Park gets most of the plaudits when it comes to picturesque countryside. However, just to the south, on the border between Cumbria and Lancashire, there's a gem of a destination known as Arnside and Silverdale. Named after the two villages that reside in the area, Arnside and Silverdale has been recognised as an area of outstanding natural beauty. It's one of the smallest regions to have been bestowed with such an honour in England, but this doesn't detract from its appeal, with the area being full of natural spectacles.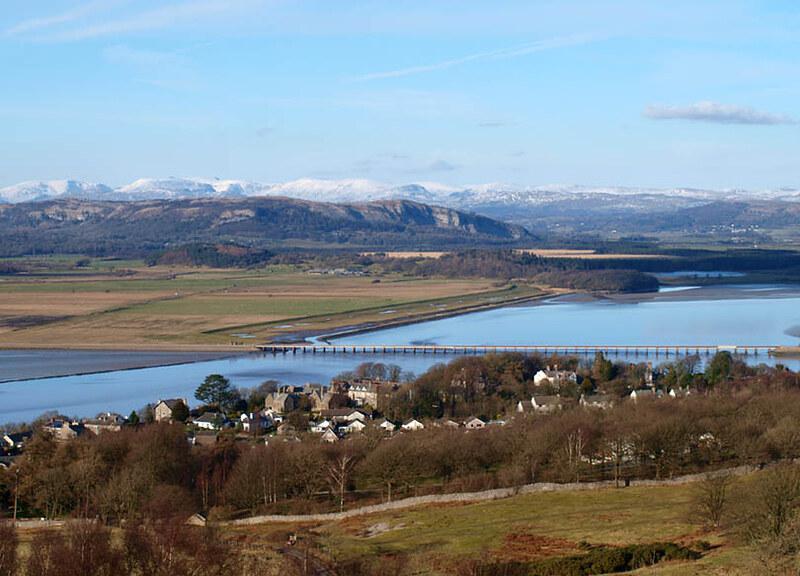 Much of the area is covered in woodland, with some fantastic examples of ancient forest that host Oak, Ash and Hazel trees, some of which are hundreds of years old. The forests rise to the modest heights of Arnside Knott and Warton Crag – two limestone hills that are great for walking and offer some beautiful views out towards the Lake District fells. Arnside and Silverdale is also the site of Leighton Moss Nature Reserve – one of the very best RSPB reserves in the UK. As a result, the area is a fantastic spot for wildlife enthusiasts and offers chances to see a wide variety of species. As the coast overlooks Morecambe Bay, you can also be assured sea views and a diversity of habitats that is hard to beat.
All Aglow
Of the many opportunities to see wildlife around Arnside and Silverdale, one of the most unusual takes the form of a short event that occurs during late summer. Only lasting for a period of a few weeks, some secluded areas of countryside begin to be lit up in the evenings by a series of strange green lights. This might sound like extra-terrestrial activity but it's actually the product of a small creature known as a Glow-Worm. The name of this animal is a bit misleading, as it's a type of beetle, rather than a worm. But its glowing reputation is not exaggerated, with the insects able to produce a bright green light from their abdomens.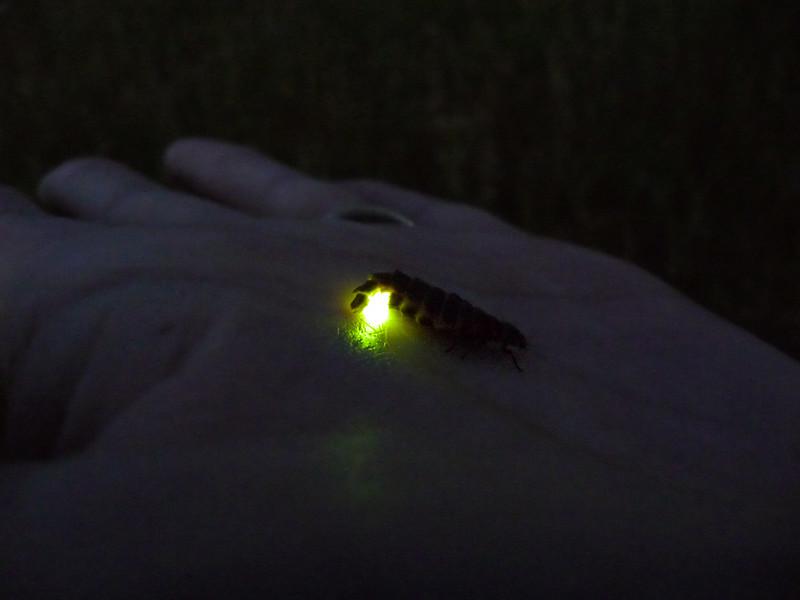 These charming illuminations are a type of bioluminescence and are designed purely to attract a mate. Glow-Worms spend most of their lives as larvae, feeding on small slugs and snails until they're large enough to pupate. They emerge as adult beetles during the summer, only surviving for a few weeks. Much of this time is spent searching for a mate, with the beetles often gathering in large numbers on warm nights to put on their light displays. Top tip for seeing Glow-Worms around Arnside and Silverdale: take a stroll near Arnside Knott after dark during July.
Morecambe Bay
With Arnside and Silverdale being on the shores of Morecambe Bay, wildlife is never hard to find. The bay comprises the largest area of intertidal mudflats and sand in the UK, and it's therefore a prime feeding ground for seabirds. The estuaries in particular are great spots for birdwatching, often hosting thousands of Oystercatchers, Knots and similar wading birds. Many beaches surround the bay area and some of these sites are home to the rare Natterjack Toad – an amphibian species which thrives in damp sand dune habitats. Listen out for their very loud, distinctive calls on warm summer evenings.
The coastline surrounding Morecambe Bay consists of limestone grassland and deciduous woodland that is perfect for a few rare species. A prime example is the High Brown Fritillary, which is one of the most endangered butterfly species in the UK and resides in just four separate locations. For wildlife watchers, Leighton Moss Nature Reserve is a must-see. Its large wetland habitats are a haven for Otters, which are regularly seen fishing in and around the waterways on the reserve. Leighton Moss is also a great a spot for the secretive Bittern, as well as hosting a breeding population of Marsh Harriers. Birdwatchers will therefore be thrilled by a visit to the Arnside and Silverdale area, with the region also catering well to anyone who values gorgeous natural scenery or good walking opportunities.