Anderby Creek is a tranquil hamlet between Skegness and Chapel St. Leonards in Lincolnshire. It's known for the serene sandy beach that stretches along its coastline, a beautiful spot to visit all year round.
It's a tiny place with just a few houses, a shop and a village pub. The entire hamlet is built around the end of a creek that is protected by the council. Around the village there are five caravan parks, making this a popular place for holidaymakers in the UK who wish to explore the surrounding area and enjoy the quiet beach away from the crowds.
The beach is the primary attraction of Anderby Creek, with a beach café and a pub with a beer garden. It's a place to escape the noise of the more popular beaches in Lincolnshire. There's archaeological evidence of an old medieval harbour on the beach too, for those who enjoy history.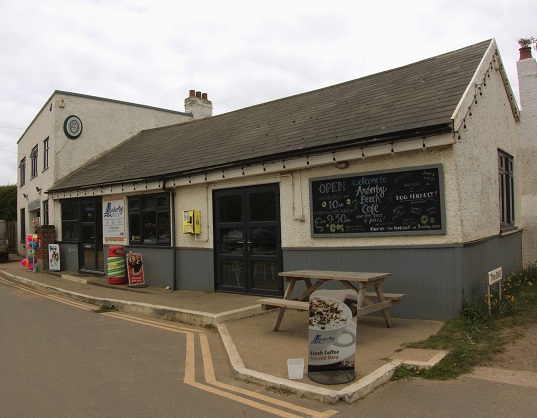 The only museum in Anderby Creek is a small drainage museum on the seaward side of the Anderby Drain. Constructed back in 1945, the pumping station's function is to drain almost 10,000 acres of land–mostly below sea level. Its twin cylinder engines can pump 4,500 litres of water every second.
Military Background
For military fans, you'll be interested to know this idyllic location wasn't always as calm and peaceful as it is now. In the 1940s, the village had an RAF Training Base. There is still evidence of two wartime structures hidden in the village. One is located inside one of the caravan parks, and another near a wooded spot separating Anderby Creek from nearby Marsh Yard.
Wolla Bank Reedbed Nature Reserve
Just a mile south of Anderby Creek is a stunning nature reserve suitable for birdwatchers. While visitors can't venture into the reedbed itself, there is a viewing area from the car park so nature-lovers can get out their binoculars and see what they can spot. With a wildflower meadow and bird visitors all year round, this isn't a spot to miss.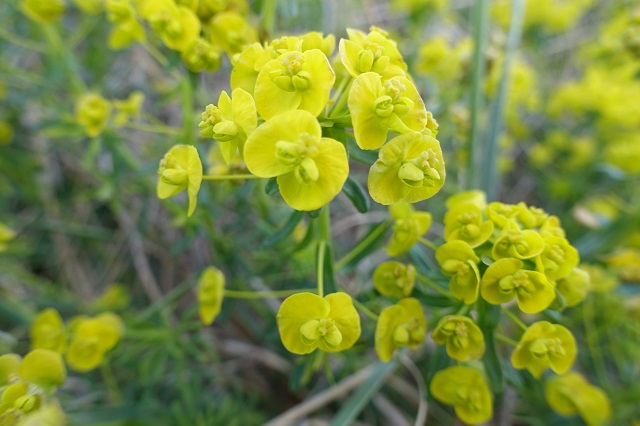 Nesting birds include the water tail, reed warbler, sedge warbler, cetti's warbler, grasshopper warbler, reed bunting, and the whitethroat. In summer, you might get the chance to spot a marsh harrier and hobby.
Meanwhile, in the winter months short-eared owls have been seen in the reserve, as well as bearded tits and starling murmurations.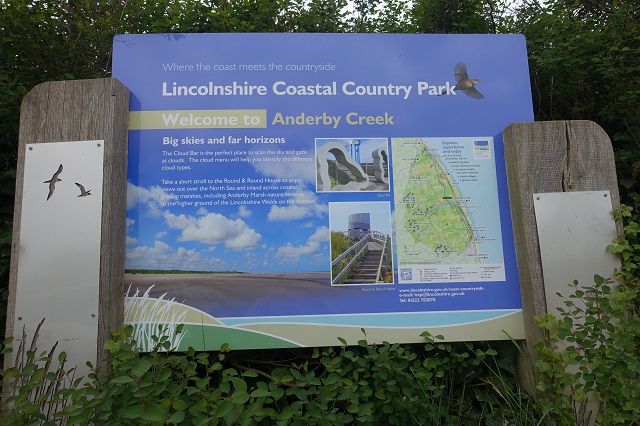 Anderby Marsh
Near to Wolla Bank is another nature reserve called Anderby Marsh that has grazing cattle on it from April until October. It's reached from the same car park as Wolla Bank Nature Reserve and has a footpath on the northern side for walkers.
This is another hotspot for bird-watching and has regular visits from the teal, wigeon, and snipe in the winter. Rare birds have been spotted here such as the black-winged stilt and glossy ibis. So it's definitely worth a visit.
If you're planning a trip to Lincolnshire, this quiet place is not to be missed. Visitors have rated the beach an unspoiled gem with plenty of space to spread out.
Photos: GBC